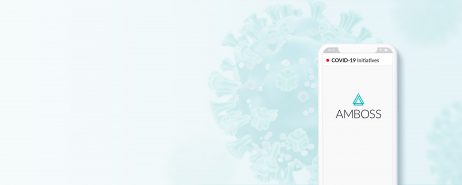 AMBOSS COVID-19 Initiatives
The COVID-19 pandemic has presented a major challenge for medical students, universities, and healthcare providers.
At AMBOSS, we see it as our duty to provide you with the greatest possible support during this time. We've developed a number of programs to help you continue your learning and as well as help you confidently process and apply your medical knowledge at the point of care.
FOR INSTITUTIONS AND EDUCATORS
Support students studying from home and add the AMBOSS Qbank and Library as key elements to your virtual classroom. Contact sales@amboss.com and schedule a demo to learn how we can support your institution.