AMBOSS & Anki
Unify your resources and connect to high-yield info instantly. With the AMBOSS add-on for Anki, your flashcards get an upgrade with pop-up explanations and links to articles from the AMBOSS Library.
To download the add-on, please copy
and paste the following code into Anki: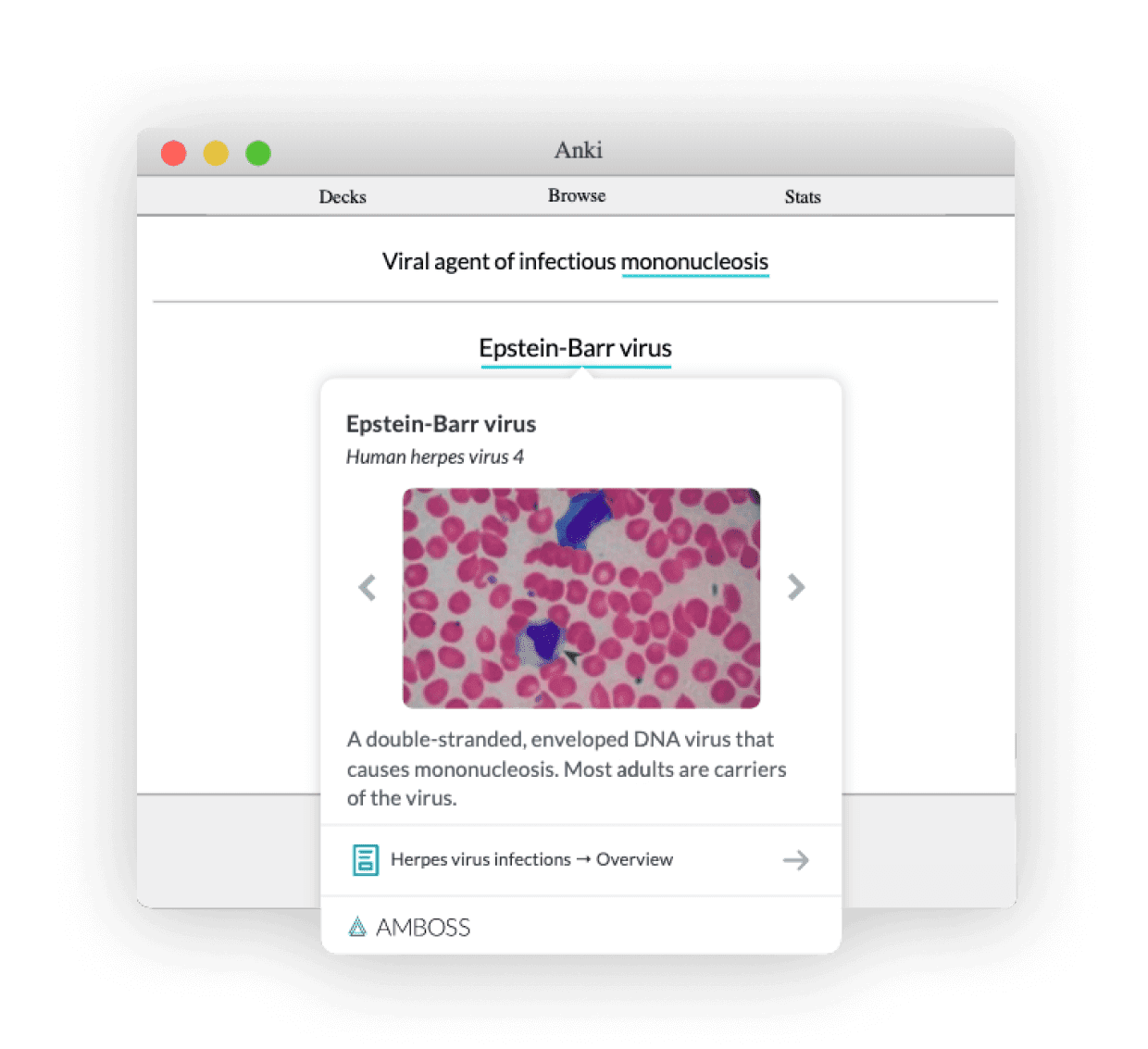 Draw Better, Faster
Connections
Save valuable Time
Get immediate pop-up explanations of high-yield terms and instant access to AMBOSS.
Improve Understanding
Master the terms you're most likely to see on Step 1, Step 2, and the Shelf exams.
Go Beyond the Terminology
Go from flashcard to AMBOSS Library to Qbank session in just a few quick steps.
Your Favorite Add-on
Gets Even Better
It's Everything You've Loved
Hover over medical terms in your flashcards to instantly see their pop-up explanations and click through to get to their corresponding Articles in the AMBOSS Library. You'll strengthen your weaker areas and can opt to dive deeper with related Qbank sessions.

The future of medical education has arrived. This add on has allowed me to be much more efficient with studying; with its short summaries of high yield terms within Anki. It's like Anki now has its own medical search engine built-in.
Adil S., Class of 2022, Campbell University School of Medicine
And the New
Features You Asked For
Improved phrase matching means you see the most precise explanations for the topic you're studying, and added images help give the bigger picture. Keyboard shortcuts allow you to open, close, and jump between pop-up explanations to keep you moving as you study, and customizable pop-up link colors make terms more clearly visible.

Learning new [articles] in context and getting further insight into a topic is incredible!
Forrest H., Class of 2022, University of Utah School of Medicine
How to Install the Add-on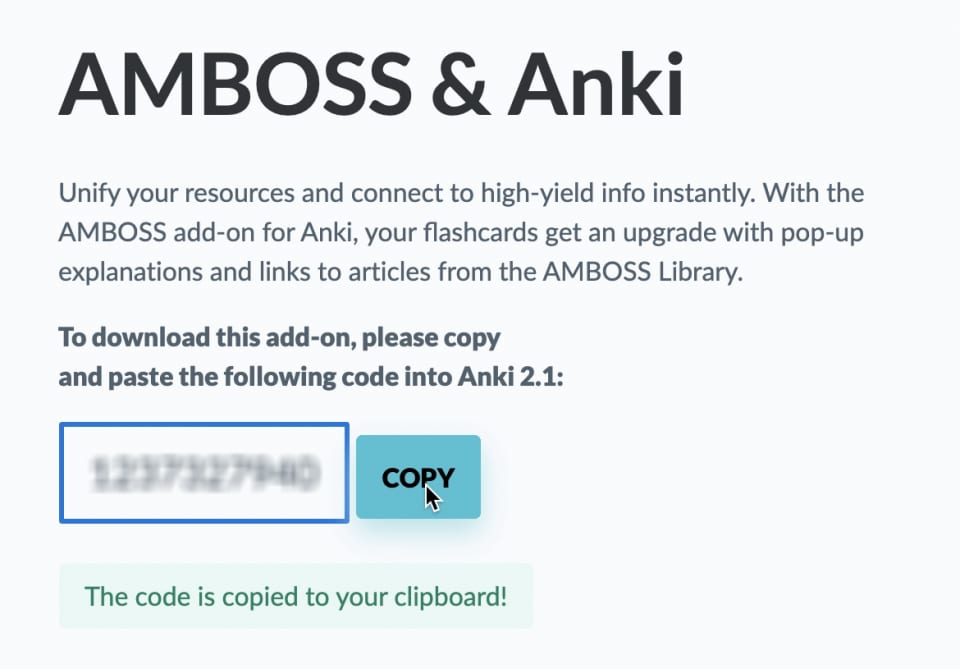 1. Copy the code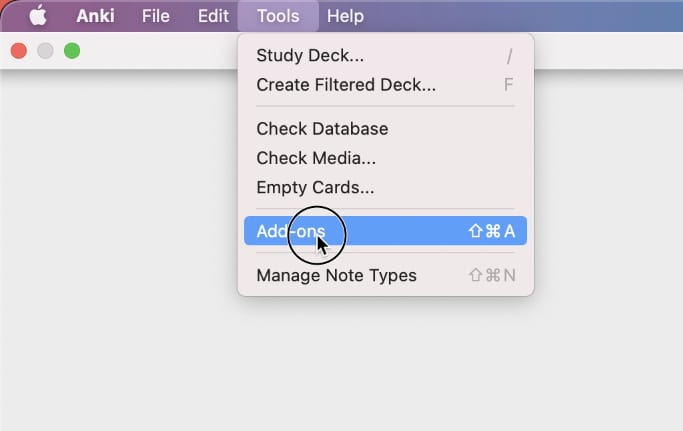 2. Open Anki, navigate to Tools -> add-ons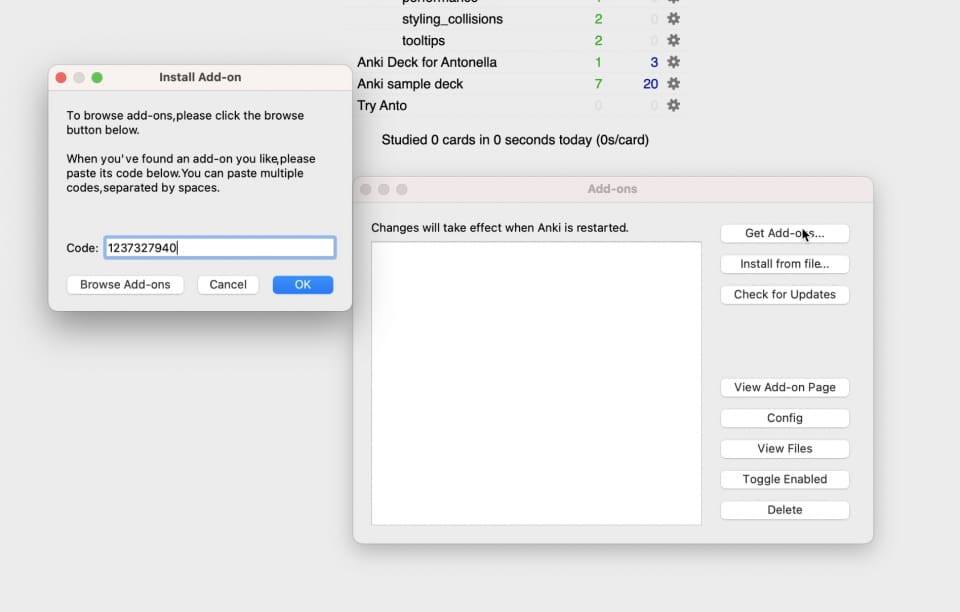 3. Click on Get Add-ons, paste the code in and click OK
•   The add-on is compatible with Anki 2.1.26 and higher and their standard builds. You can download the latest version here.

•   It is now also available for your iOS and Android mobile devices! Learn how to enable mobile support here.

•   It's free to try, but you do need an AMBOSS account. Create one now — it takes less than a minute.

•   The add-on works with any Anki deck.

•   Make sure you're using the official AMBOSS add-on which can only be downloaded from this page. If you've downloaded it from anywhere else, please contact customer support from our Help Center.
Looking for more technical information on the add-on or running into issues? You can find answers in our Help Center.
visit help center
Download the AMBOSS Add-on
for Anki in Just a Click
To download the add-on, please copy and paste the following code into Anki: