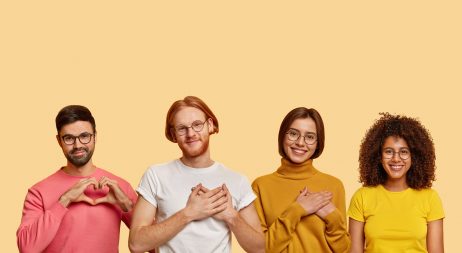 AMBOSS AccessScholarships
Supporting theCOVID-19 Response
Apply for an AMBOSS Access Scholarship
*Restrictions apply for those with current AMBOSS access. Please see the FAQs below.
A Global Education Fund Worth $2 Million
As our global community is confronted with the challenges of COVID-19, it is our top priority to equip students with high-quality medical knowledge and resources, as well as empower them to continue their medical training and serve their communities with the best possible care. Our Global Education Fund will provide $2 million worth of AMBOSS access packages (with access to the Library, Qbank, and Analysis features, including mobile Apps for Android and iOS) to students who have been significantly impacted in their work, school, and community environments.
To apply for a scholarship, we ask you to fill out the form on this page and give us some insight as to how you, or your community, have been impacted by COVID-19, as well as how AMBOSS can best support you. We have a limited number of full and partial scholarships available.
Please read the FAQs listed below for information on eligibility and distribution of AMBOSS Access Scholarships.
What does an AMBOSS Access Scholarship cover?
---
An AMBOSS Access Scholarship covers a significant portion of the AMBOSS access package costs.
Scholarships may be eligible for extension as we re-assess the COVID-19 situation later this year, but are not guaranteed.
I have never used AMBOSS and do not have an account; am I eligible?
---
No – before you apply for a scholarship you must make a free AMBOSS trial account first. As soon as you create and verify your account, our team will be able to process your application.
I am already an AMBOSS user; am I eligible?
---
Yes – any physician or student currently or previously enrolled in a medical university who has been significantly impacted by COVID-19 is eligible to receive a scholarship. However, please read the limitations on extensions in the question below.
I applied and did not receive a confirmation email; what should I do?
---
First, check your spam folder and make sure it didn't land there! Try checking your inbox for the date you sent your application and the email address scholarships@amboss.com – if you still cannot find your email, please write to us and we can check the status.
Please do not fill out the application multiple times before troubleshooting, as this can make it tricky to track down the status of your application.
What if I've already made an AMBOSS purchase? What limits apply to extensions?
---
If your current AMBOSS access package expires on or before May 30th, 2020, you are eligible to apply for a Scholarship to extend your access; however, please stand in solidarity with us and keep in mind that the AMBOSS Scholarship is primarily meant for students who are unable to purchase AMBOSS currently or in the near future due to financial hardships, particularly related to the current COVID-19 situation.
Will I receive a refund?
---
No. Refunds cannot be offered towards past purchases.
When will I hear back from you? Can I have access right away?
---
As we expect to receive a high volume of applications, please allow us time to process and review each application before responding. You can expect to hear back from us within two weeks of submitting your application, and we'll aim to get back to you sooner than later. Please monitor your inbox for potential follow-up questions or a personal interview request, that may be scheduled on a case-by-case basis to assess eligibility.
Do I have any obligations once I receive the scholarship?
---
Nope. Our main priority is to support YOU during the COVID-19 outbreak. Thank you for trusting in us to continue supporting your medical education in these disruptive times.
Do I need to be a student? I am a physician and need access.
---
Yes, we also support physicians who demonstrate need for a scholarship. Especially during these times, we want to ensure each physician has the most up-to-date, accurate information on diagnoses, treatments etc.