Welcome to AMBOSS
Intensive Care Solutions
Let's activate your account
To activate your free AMBOSS account follow the instructions below. This license access will remain active until May 9, 2023.
01

You should have received an activation code in your email address that will give you access to AMBOSS.

03

Click on the "Account"-icon in your dashboard and navigate to the "Redeem a Code"-option. 

04

Enter the activation code, click on "Activate code," and you're all set.
Get started
If you need help setting up your account or getting access to AMBOSS, please contact AMBOSS Customer Support.
Time optimizer
Clinical support in half the time of other tools
Action-driven content
Confidence in concise and to-the-point answers
All-in-one resource
Say goodbye to multiple apps and browsers
AMBOSS for Clinics
AMBOSS is engineered to provide you with the medical knowledge you need throughout your medical education and career. Smart patient care means immediate answers, right when you need them. Think of AMBOSS as your trusted, more efficient way to practice.

Support for every clinical situation
- Medical search engine provides you on-point content with additional tools to support your daily medical practice.

- Acute management checklists help you keep track of important treatment steps and ensure that you don't miss anything. Learn more

- Pop-up drug dosages are included directly in treatment protocols, saving you valuable time when treating patients. Learn more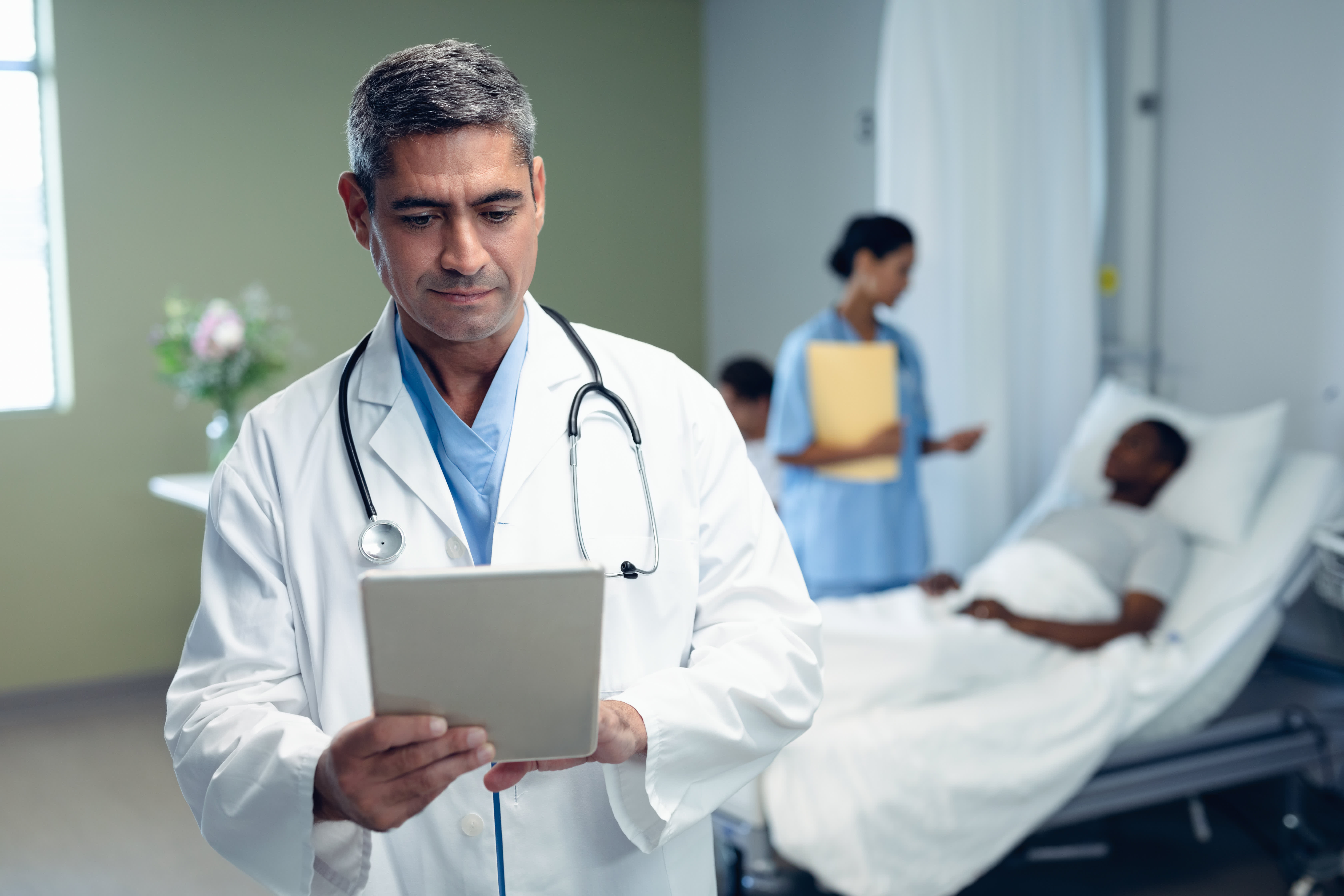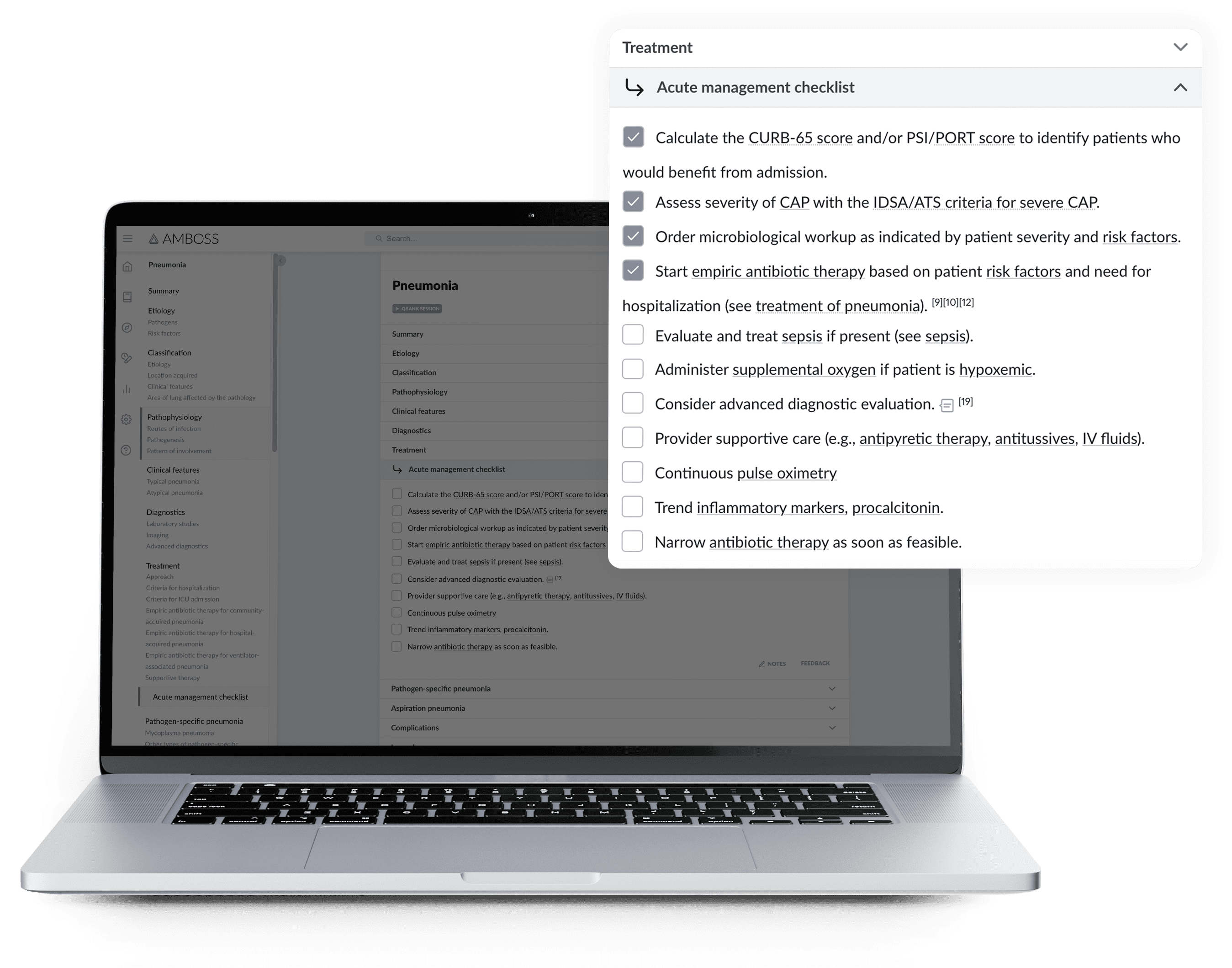 The clinical companion for residents  
- Identify the most probable cause — in seconds
Rule out causes quickly and accurately with differential diagnosis sections organized into bullet points and interlinked to provide more context where you need it. 
- Clerkship Guide helps prepare for every aspect of the clerkship, serving as a clinical companion on the wards and helping residents succeed on NBME Subject Examinations. 
- AMBOSS provides comprehensive and customizable study plans that help students learn more efficiently and offer program directors materials for their classes. Study for the USMLE Step 3 exam with AMBOSS anytime, anywhere.
All-in-one medical companion
- Approach recommendations provide step-by-step guidance for diagnostic and treatment decisions at the point of care efficiency of your processes, pop-up drug dosages, and single sign-on for simplified access.
- Our digital library offers over 1200 articles covering all the important basic science and clinical topics across specialities.
- Multimedia including thousands of clinical images, flowcharts, anatomical illustrations, and educational videos provide further reference and visual contexts.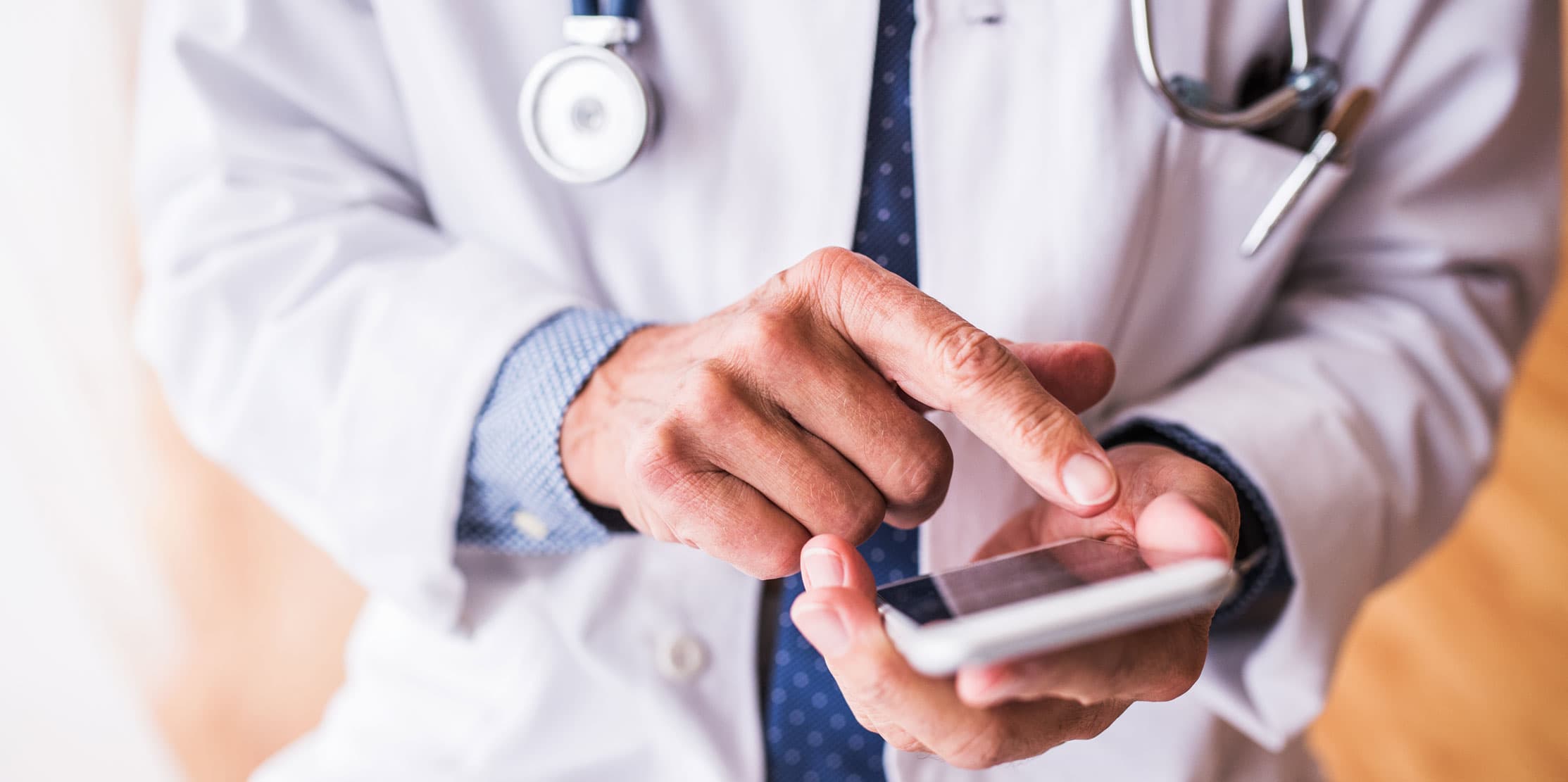 Discover why physicians choose AMBOSS
All the answers, right here
The AMBOSS Knowledge and Qbank apps were designed to provide students and physicians instant medical knowledge and guidance online and offline.