As the world's leading digital medical resource, AMBOSS instantly has delivered up-to-date medical knowledge to over 1 million students, physicians, and faculty.
Our interactive Knowledge Library contains 20,000+ preclinical and clinical medical topics and comes with an interlinked Question Bank with nearly 5,000 clinical case-based questions.
Globally, students turn to AMBOSS as their all-in-one companion for medical school and faculty rely on us to help them assess their student's knowledge and innovate their teaching.
An intuitive and comprehensive digital course book
With 20,000+ medical topics covered in our platform, medical students are supported from their first days of preclinical coursework to their last day of clinical placement — and beyond.
Every article in our Knowledge Library is peer-reviewed and regularly updated by our global team of 80+ expert physicians.
Thousands of high-quality and interactive medical imaging, illustrations, and images facilitate learning and teaching giving students the ability to improve their diagnostic skills.
Our built-in multimedia collection includes hundreds of explanatory videos, Chalk Talks, quizzes, and an ANKI add-on feature that helps engage students with course content further.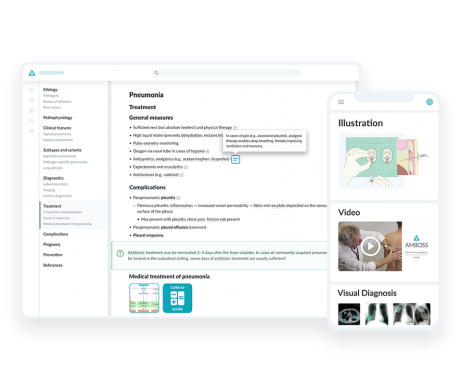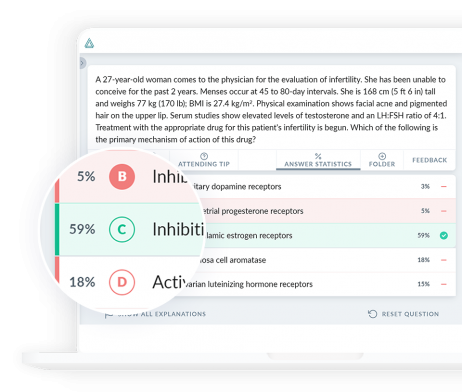 The perfect learning resource
for modern curriculums
Our collection of nearly 5,000  clinical cases help students understand the medical concepts they will encounter in both theory and practice.
Integrating AMBOSS into any Learning Management System (LMS) is easy. With over 11,000 direct-to-content links, our content can be linked exactly where it is needed.
Support any clinical course with our pre-designed educational modules that combine articles  from our Library with the corresponding questions from our Question Bank.
An assessment tool that drives student success
Every AMBOSS account provides personalized Learning Analytics that encourage students to stay on track and never miss a topic in their studies.
Our University Sessions feature allows educators to create customized assessments in the Question Bank and share them with their students.
Faculty can continually monitor their students' performance fostering personalized interactions with students and cohorts by identifying their strengths and weaknesses.
Administrators and faculty can use AMBOSS' analytics to better understand overall student progress and adapt curriculum objectives.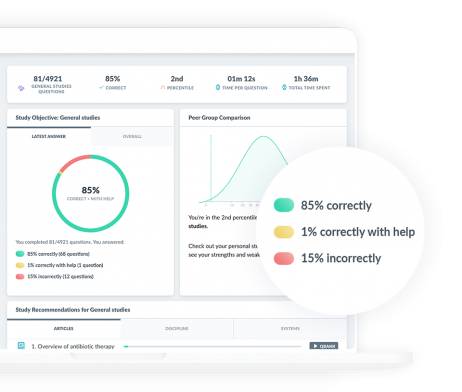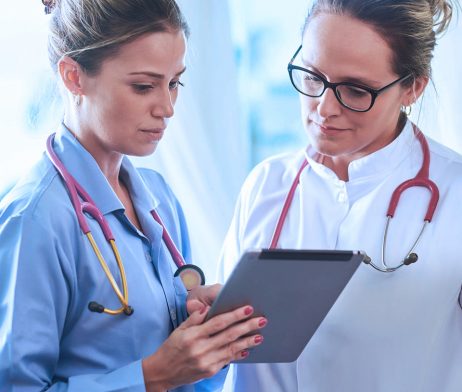 A platform developed by doctors and loved by students
Created by a team of freshly-minted doctors in 2012, AMBOSS' mission from the beginning has been to empower physicians everywhere to provide the best possible care — starting with medical students.
Today students around the world use our platform to support their studies and successfully prepare for national and international licensing exams.
With a strong track record in medical education, educators can be certain that AMBOSS meets the needs and learning habits of today's students.
Use AMBOSS on any device, any time.
We're available both online and offline!
Send us a message to start the conversation.
We're here to assist
AMBOSS is a flexible platform for a range of learning objectives and study modes — from a curriculum support tool to an exam practice resource to a clinical companion. We'll work with you to optimize the way you and your students use AMBOSS.