Empower doctors of tomorrow, together.
AMBOSS is the perfect all-in-one medical companion for both students and faculty. Interested in our institutional licensing options? Fill out this form and we'll be in touch.
AMBOSS needs the contact information you provide to us to contact you about our products and services. You may unsubscribe from these communications at any time. For information on how to unsubscribe, as well as our privacy practices and commitment to protecting your privacy, please review our Privacy Policy.
Covers 20,000+ preclinical and clinical medical topics.
Offers 5,700+ clinical case-based questions.
Easily integrated into any med school curriculum.
An intuitive and comprehensive digital course book
•

Support students from the first day of their preclinical coursework to their clinical placement — and beyond — with over 1,200 articles.

•

Help hone diagnostic skills with thousands of high-quality and interactive medical imaging, illustrations, and charts.

•

Refer to up-to-date and accurate medical articles in our library that are peer-reviewed by a global team of 90+ expert physicians.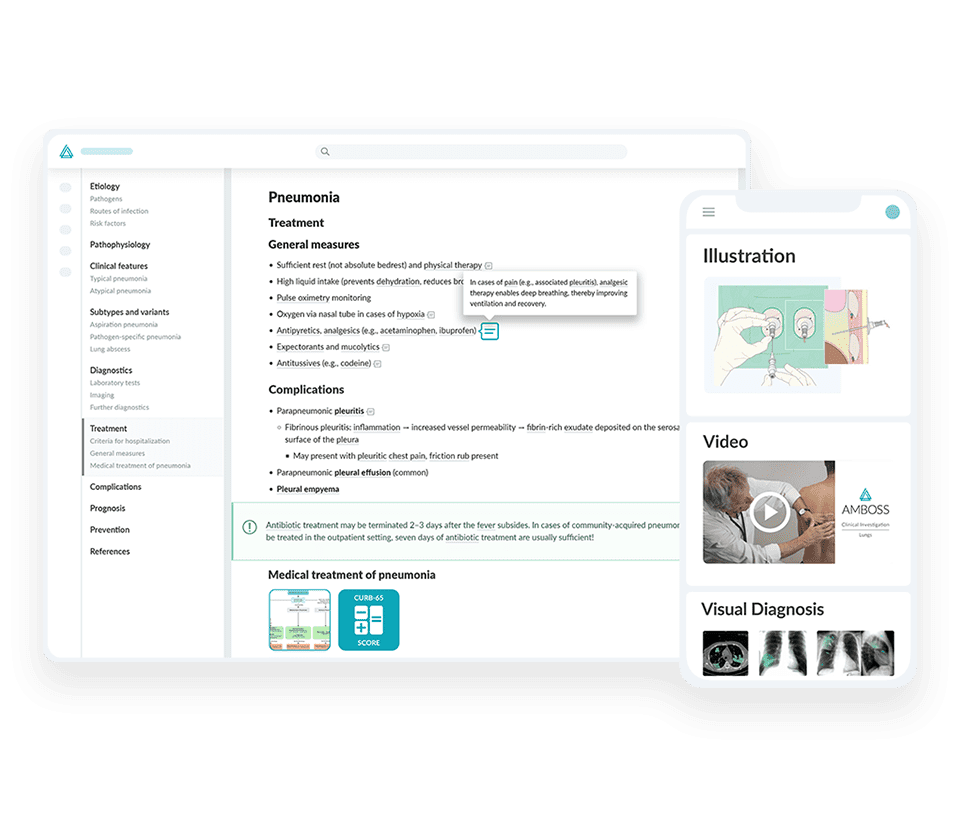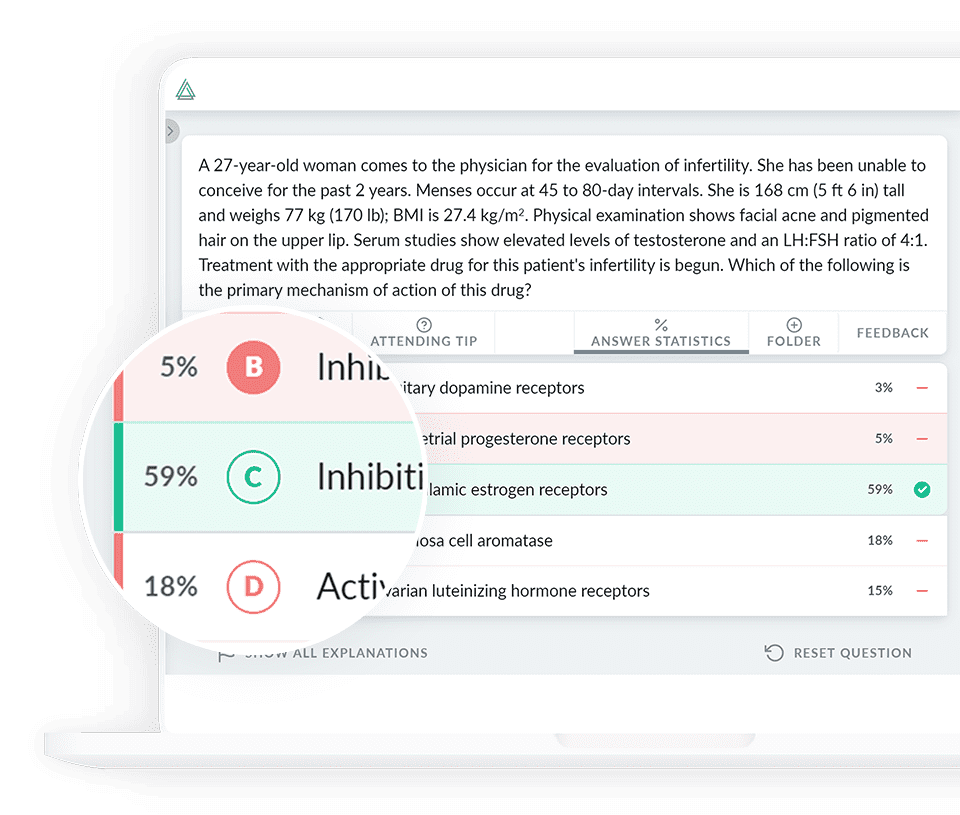 The perfect learning resource for modern curriculums
•

Promote a deeper understanding of the medical concepts students will encounter in both theory and practice with a collection of over 5,700 clinical cases.

•

Easily integrate AMBOSS into any Learning Management System (LMS) thanks to over 11,000 direct-to-content links.

•

Support any clinical course with pre-designed educational modules that combine articles from the library with corresponding questions from the Question Bank.
An assessment tool that drives student success
•

Students stay encouraged and on track with the learning analytics found in their individual accounts.

•

Faculty can create customized assessments to share with students in the Question Bank with the University Sessions feature.

•

Monitor performance and foster personalized interactions with students and cohorts by identifying their strengths and weaknesses.

•

Administrators and faculty can refer to AMBOSS' analytics to better understand overall student progress and adapt curriculum objectives.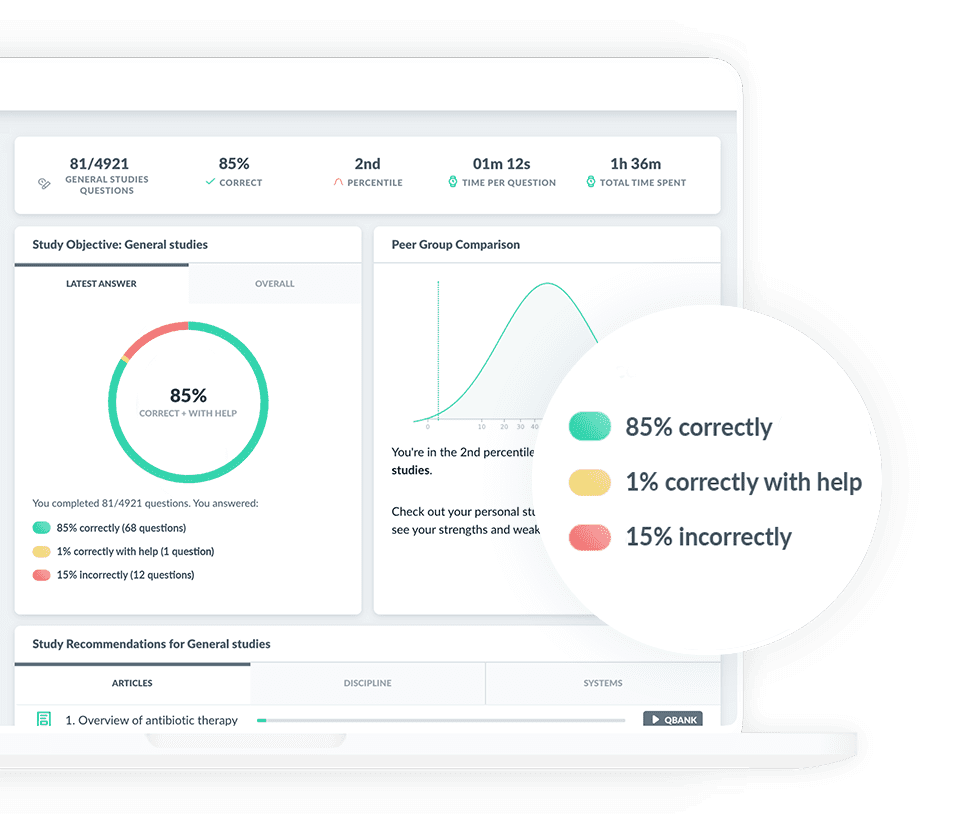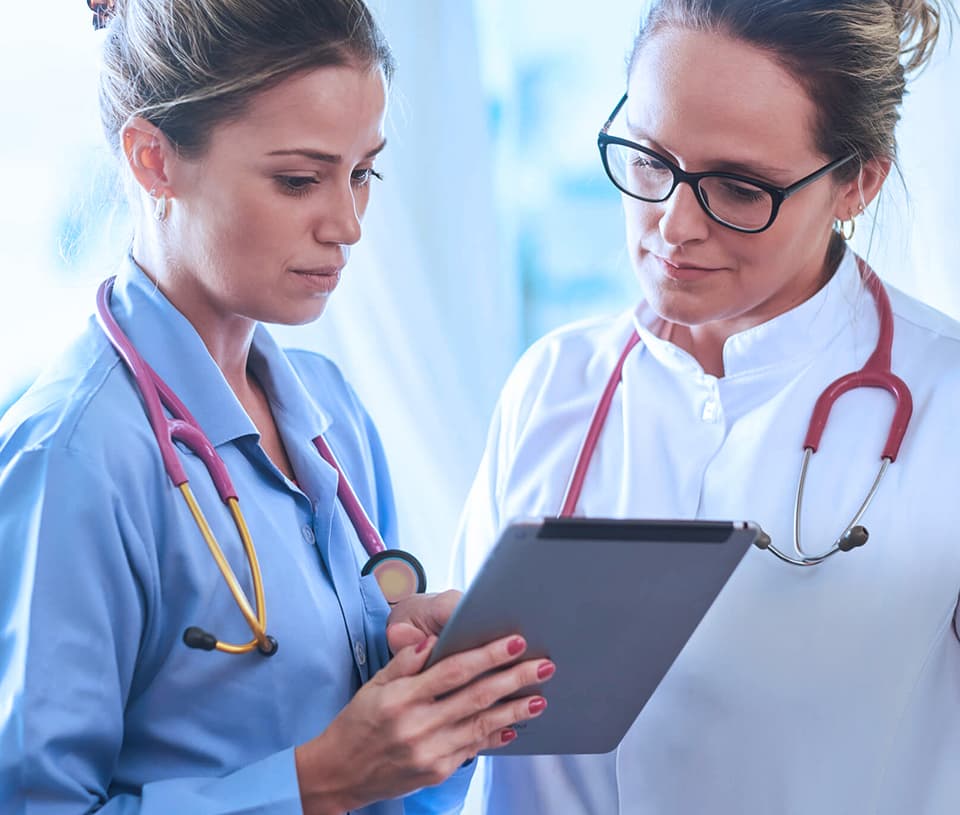 A platform developed by doctors and loved by students
•

Created by a team of freshly-minted doctors in 2012, AMBOSS' mission is to empower physicians everywhere to provide the best possible care — starting with medical students.

•

Today students around the world use our platform to support their studies and successfully prepare for national and international licensing exams.

•

With a strong track record in medical education, educators can be certain that AMBOSS meets the needs and learning habits of today's students.
Get in touch
"Without a doubt, AMBOSS is a very effective and appealing platform, well worth becoming more widely known and adopted."

Prof. Dr. Gian Battista Parigi, MD, FEBS
General Coordinator, Virtual Practical Evaluative Traineeship
Faculty of Medicine, University of Pavia, Italy.
"It is important to me, as an e-resource specialist, that AMBOSS has fantastic customer support with open-minded experts. They found a solution that suits our university best, despite specific and non-standard requirements."
Lucie Panchártek Suchá
eResources Specialist, Charles University Central Library
"To support the development of our students into highly qualified specialists through the elaboration of independent and critical thinking, scientific reasoning, and reasonable judgement, one of the e-learning tools TMA uses is AMBOSS."
Maia Zarnadze MD, PhD
Associate Professor, Department of Microbiology and Immunology
Co-Head of Medical Education Programmes
Petre Shotadze Tbilisi Medical Academy
The AMBOSS Platform
A Product Tour for University Partners
Questions about our product and services? We will pair you with a specialist to discuss opportunities for your institution.
Get in touch
Frequently Asked Questions
Institutions around the world work with us to innovate their medical school curriculums and improve self-directed learning for their students. Our tools support universities and faculty with:

•

Implementing formative assessments

•

Enriching teaching materials

•

Using learning analytics for teaching

•

Integrating into learning management systems
The AMBOSS Qbank contains practice questions (5,700+) designed to prepare students comprehensively for all of the following:

•

USMLE® Step 1

•

USMLE® Step 2 CK

•

9 NBME® Shelf Exams
The AMBOSS Library and Qbank can be used strategically to prepare students for in-house exams and standardized licensing exams throughout all the phases of the medical school curriculum. All Qbank questions are NBME-style case-based vignettes. In addition, many students rely on the AMBOSS-Anki plug-in to test knowledge in the spaced-retention format.
Institutions can purchase a campus license for their study program, giving students and faculty unlimited access to AMBOSS for a specified duration. We offer flexible converge plans and a variety of implementation solutions that prioritize bringing AMBOSS features and content to students and faculty quickly and seamlessly.

We are happy to consult with you on different options available for providing AMBOSS to your students and faculty as an institutional resource. Start a conversation with us to learn more.
Yes! To check out the platform, sign up for an account and take advantage of 5 days of free access. Subscriptions for one or more months are available to purchase in two levels, but no commitment is required for the 5-day trial.

To arrange longer trials for yourself or your faculty, please contact us! We are happy to work with your evaluation needs. It may be possible to arrange a multi-week trial for your entire campus. 
Still have questions?
Find more information in our Help Center