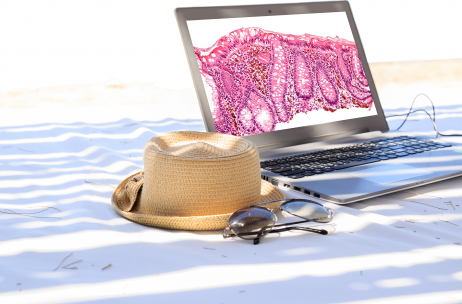 AMBOSS High-Yield Summer Crash Course
Use this guided summer study plan to review what you learned in M1 and get a head start on M2 (and Step 1).
AMBOSS High-Yield Summer Crash Course
Are you an M1 student looking to stay fresh over the summer? Or perhaps you want to get a head start on Step 1? AMBOSS is offering a simple, flexible study course covering the top-20 High-Yield topics from the M1 year that serve as a foundation for the M2 year and Step 1 prep.
How the Course Is Structured
The Crash Course is a simple way to beat the summer haze. It consists of concentrated offerings from our Library and Qbank, hand-selected by AMBOSS physicians. It's made up of 20 sessions, each comprised of one Article and one question session. Each question session contains five questions. But don't worry, the sessions are mindful of your summer vacation!
Keep your study momentum going and stay a step ahead of your classmates without spoiling your well-earned summer vacation. Check out the Summer Crash Course now.
*NOTE: You must have an AMBOSS account to access the Summer Crash Course.
Sign up for FREE to access the course and get a five-day free trial.