Keep up with the latest studies—without having to dissect them.Probably the easiest way to stay current with medical studies. Written to be consumed after a long night shift.

Peer-reviewed by AMBOSS physicians
Landmark studies distilled and summarized
Links to related AMBOSS library content & studies
Get the newest medical information, reduced to what's most important.
Hundreds of journals, walls of text, and unintelligible findings? Staying up to date with medical studies shouldn't be so hard.
The One-Minute Telegram breaks down all this info into just one minute of reading.
Read with confidence

Edited and cross-checked by our team of physicians
Sharpen your news focus
Distilled studies to keep you from being overwhelmed
Made for deeper learning
Integrated directly with the AMBOSS library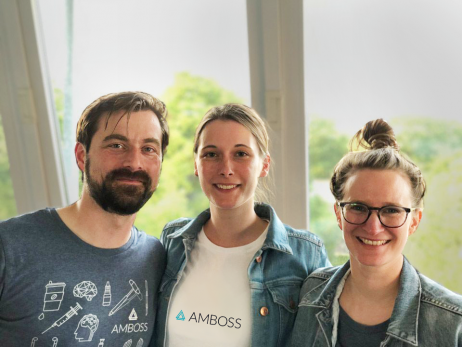 Refresh your knowledge in a flash.
Related AMBOSS library content is always just a click away.
Dive right into relevant articles in AMBOSS
Visualize concepts with interactive images, videos, and charts
Stay current with content from all clinical subjects
You're feeling swamped.
We know the feeling, too.
So that's why we made the One-Minute Telegram as easy to read as possible.
No more fishing for findings—just quick learnings for your downtime.