Mitigating disruptions to medical education
The following is a message from Dr. Madjid Salimi, co-founder and co-CEO of AMBOSS: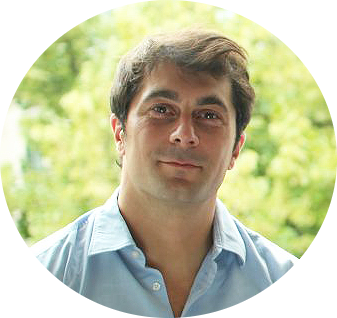 Dear members of our community,
AMBOSS is working proactively to support our global medical community as the COVID-19 outbreak unfolds. A Global Education Fund has been newly established with $3.5 million dedicated to partial or full scholarships to AMBOSS for educators. This initiative supports academic continuity at medical schools and teaching hospitals affected by the COVID-19 situation. We can help affected course and clinical rotations transitioning to distance learning or on suspension as soon as possible.
AMBOSS is a medical knowledge resource trusted by students and doctors worldwide. We've highlighted some of AMBOSS' key functions that support a transition—individually or institutionally—to remote teaching, all which can roll out immediately.
The AMBOSS Library covers the entire medical school curriculum with text-based learning material and rich multimedia. Questions in the platform correspond to curriculum to develop clinical reasoning skills and support dedicated exam preparation. These can also help you precisely measure students' knowledge. Educators and institutions can:
Choose ready-made course plans and share them with your students
Find visual material for your lectures in our database of multimedia
Deploy any of over 11,000 direct-to-content links in your learning management system
Access patient-style cases to build clinical reasoning alongside practical training
Customize Qbank sessions, tailored to teaching objectives, and share with students
Assess your students' knowledge with dashboards of learning analytics
Reducing barriers to the information and tools that can minimize the impact of the COVID-19 outbreak on educational initiatives is of critical importance to us and aligns closely with our global health mission. We offer this sponsorship with the best of intentions to help alleviate the stressful and uncertain circumstances impacting students, and importantly, our educators, who also serve as health care providers on the front line. To them, we extend a special thank you. It is our hope that through compassion and cooperation, we can help each other through this exceptional time.
Yours sincerely,
Madjid Salimi, MD
Co-CEO of AMBOSS
Looking for Customer Support?