Multimedia in AMBOSS
See it. 
Then diagnose and treat it.
AMBOSS integrates media directly into its articles so you can spot pertinent findings faster and decide on the next best step.
try for free now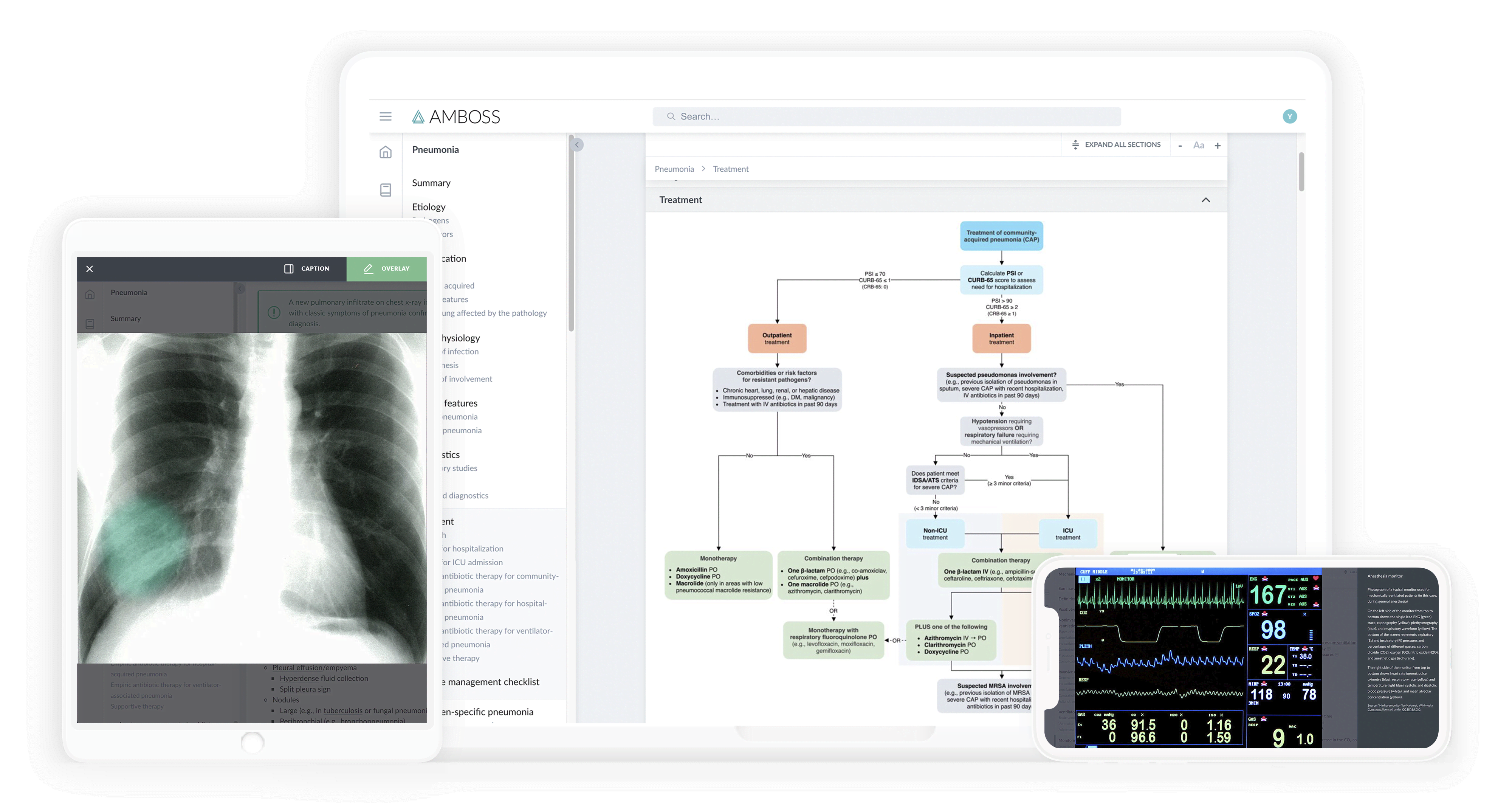 Care for patients with the help of visual aids
Use AMBOSS' integrated media to get to treating right away
Integrated imaging examples
Improve your confidence in identifying abnormal findings with example x-rays, ultrasounds, and more
Follow the flowcharts
Figure out your next best step and optimal management plan
Captions for every image
Get detailed explanations that highlight defining features of conditions or diseases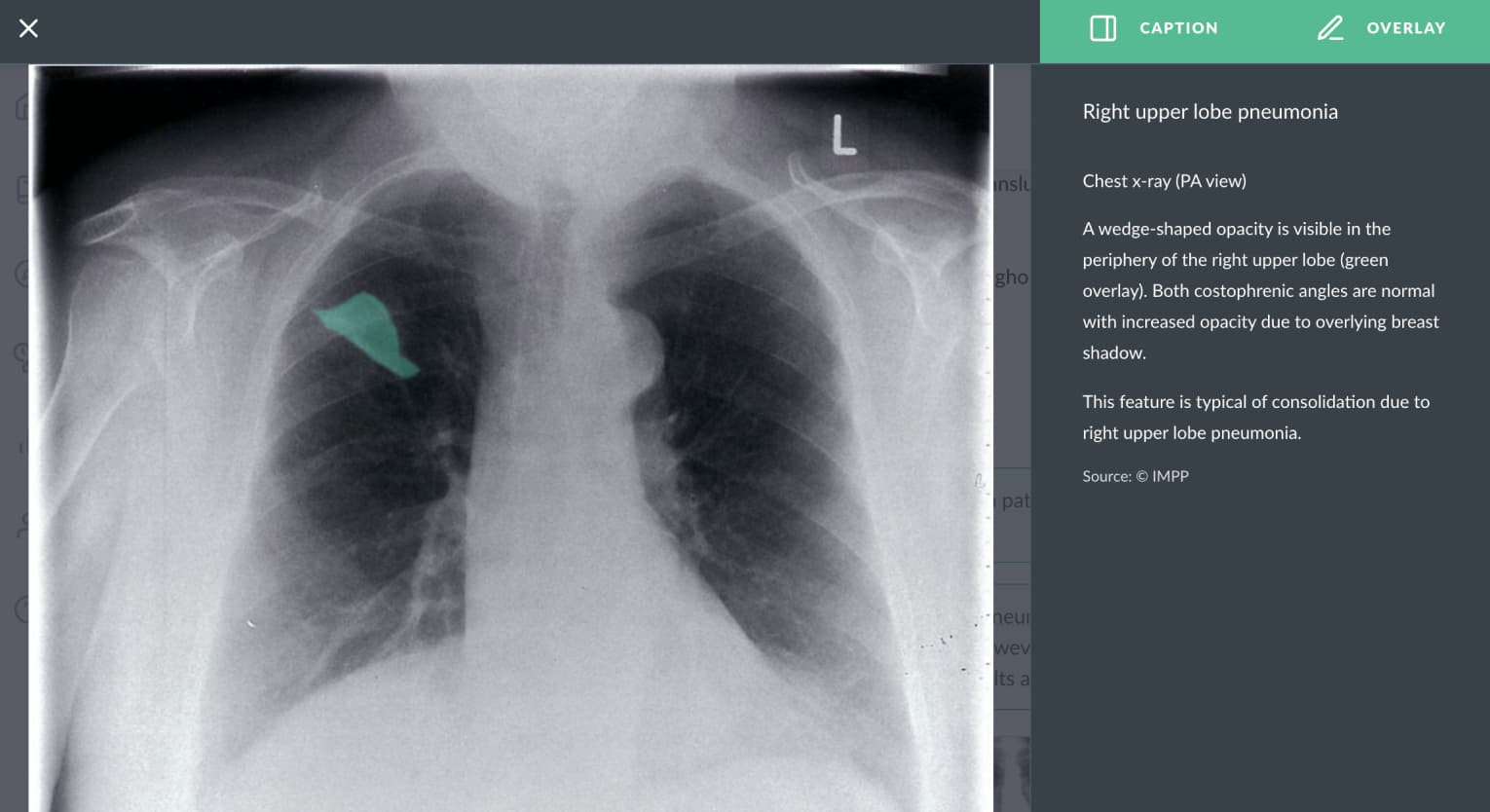 Understand exactly what you're seeing with Overlays
AMBOSS explains what you are looking for and where to look, so you can better interpret your patient's images.
get started for free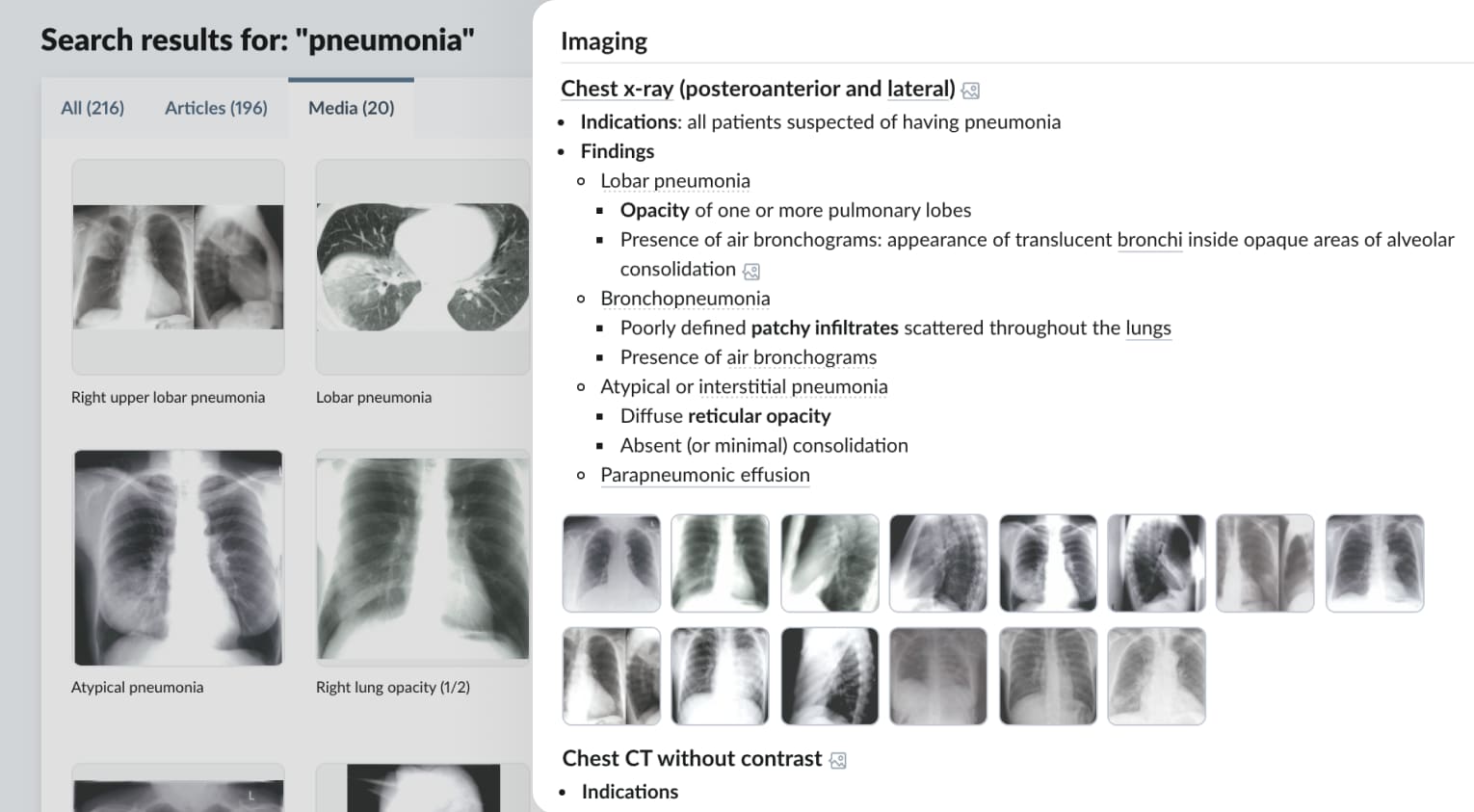 1. Search for condition or disease

2. Navigate to search results and the media tab

3. Browse available media or open the AMBOSS article

4. Scroll to the section you need

5. Find the imaging
Try a sample dose of AMBOSS now
Get a 5-day free trial to see how it can help you make better clinical decisions
start 5-days free trial