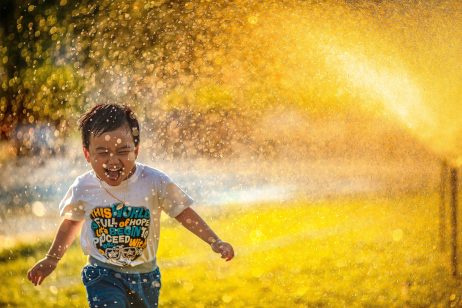 Party with AMBOSS!
Join fellow Rosalind Franlkin students in CLC. 1.046 on Thursday, May 9th, from 4-5pm for some food and snacks and AMBOSS fun!
Thanks so much to everyone from RFUMS who participated in the AMBOSS Step 1 Self-Assessment. We're excited to share that the Class of 2021 is one of our WINNERS of an AMBOSS-Sponsored Party in a nation-wide contest for Self-Assessment participation – RFUMS students are awesome!
Over 9500 medical students participated from 95% of medical schools around the country, and your school was among the very best. Check out more details about the results of the Self-Assessment Week here! We want to say a big THANK YOU by throwing a little celebration for all of you – whether you already have Step 1 behind you or are gearing up for the big day, thanks for letting us be a part of your study experience. The AMBOSSador Team at RFUMS invites you to come hang out with free food, drink & AMBOSS-themed goodies & prizes on May 9th to wrap up the Self-Assessment season.
About the USMLE Step 1 Self-Assessment Week
What is the USMLE Step 1 Self-Assessment?
---
The USMLE Step 1 Self-Assessment is a practice version of the USMLE Step 1 exam consisting of 4 question blocks of 40 questions each and is presented in the USMLE's official timed format.
You can use this to prepare for the International Foundation of Medicine (IFOM®) Basic Science Exam (BSE), as well as help you become certified with the Educational Commission for Foreign Medical Graduates (ECFMG®)
What can I expect upon completing the USMLE Step 1 Self-Assessment?
---
If you've completed all 4 blocks of the exam, in the upcoming weeks after the USMLE Step 1 Self-Assessment Week, you'll receive:
A 3-digit score report
A detailed analysis of how well you did, plus study recommendations on specific topics (not just general subjects)
Your percentile ranking among students in your cohort
Is this going to be an annual event?
---
Yes! This is the first year we're kicking off what will be an annual event.
What happens after I register?
---
You'll be able to access the self-assessment via a special link we'll send to you via email on March 30th.
Do I have to create an AMBOSS account in order to take the exam?
---
Yes, but signing up is completely free. Normally, you would get 5 days of free access to AMBOSS when you sign up, but for the Self-Assessment Week, you'll have the full week to take the self-assessment and explore the platform.
What if I already have an AMBOSS account?
---
Then you can skip signing up to the platform, but you'll still receive an email with a special link as soon as the self-assessment becomes available.
For how long will the exam be available?
---
From March 30th to April 7th, 2019.
When will I receive my score?
---
Results will be sent within 2 weeks after you complete the self-assessment.