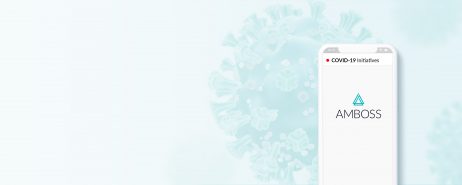 You will always find opportunities to get involved (and possibly earn extra rewards) on this page. We'll keep it updated, and if anything pops up that you are interested in working on with us, just shoot us an email!
Questions? Contact us at ambossador@amboss.com
Start a Group Discount
Have a group of classmates in mind who are interested in getting a sweet deal on an AMBOSS Package? Help coordinate a Group Discount for students, exclusive for your university!
Email (create new outreach email here) and get started!
Organize a Focus Group
We travel to universities around the US and Caribbean to meet students in person and share the key features of AMBOSS. Help us organize a focus group for your classmates. We'd love to meet you! 😉
Email (create a new outreach email here) and get started!
Sign Up for the User Research Panel
If Beta testing is your thing, or you just love saying what you think about AMBOSS, we'd love to have you officially join our User Research Panel! As a member of the panel, you'd be part of a selected group of users given the opportunity to participate in product research several times per year (short interviews, surveys, access to new features etc.).
Just fill out this short form to get your name on the list and stay updated.
Organize a Webinar
Our teams have been facilitating a number of virtual AMBOSS info-sessions to help students maintain their study habits and further explore the platform remotely Students are provided with a tour of the platform, key study tips, as well how to identify high-yield information based on study objective.
Just shoot an email to (create a new outreach email here) to get started!
Submit a Written Testimonial
The best resource experiences starts with a recommendation from a trusted source. *Share your feedback about using AMBOSS in a written testimonial to appear on different promotional materials (e.g., our website and social media posts).
Submit your approved testimonial in a survey here!
Write for the AMBOSS Blog
We are always looking for passionate thinkers and writers to contribute their perspectives on medical education topics for the AMBOSS Blog. From maintaining friendships in medical school, to succeeding in your clerkships and thinking critically about representation & inclusion in the medical education space, students have used the blog platform to raise awareness about important issues that are crucial to the medical school experience.
Submit a short proposal about a topic you'd like to write about here: LINK
Run an AMBOSS Raffle at Your School
Sometimes a fun & easy raffle can drum up a little excitement to try out new resources during the planning phases of the semester. Host an AMBOSSador raffle to give your fellow classmates the chance to win some free access prizes!
Let us know the details about timing and class group by filling out this quick form, then we can set you up! LINK
Get AMBOSS Added to Your School Resource List
Resource overload is a challenge in medical school — this project aims to help us understand how students at your university get resource recommendations, and make sure students have access to the information they need to integrate AMBOSS into their studies.
Give us a quick overview about resources at your school and let us know if there are places we can help provide more information about AMBOSS on this short survey: LINK
Have another idea for a project?
Submit your proposal here! LINK for misc projects