SMLE Webinar with Dr. Abdullah Thawaba
We are excited to be organising a SMLE guidance webinar on October 17, at 4pm (Saudi Arabia time) for all med students and interns in Saudi Arabia! In this workshop, Dr. Abdullah Thawaba (General Surgery Specialist – KSA) will cover the structure and components that are vital for a successful preparation to undertake the SMLE.
This interactive event is a unique opportunity for you to:
Learn from a physician expert on how to best prepare for the national exam: We'll walk through the logic and structure of the exam, and also provide guidance on how to integrate AMBOSS into your regular schedule to optimise your studies.
Check out our "SMLE Study Guide": The team at AMBOSS have created a comprehensive guide on how to ace the SMLE. Be sure to get a hold of this free study guide!
There will be 3 lucky winners selected to receive 1 month PLUS access to our platform!
Study smarter with these features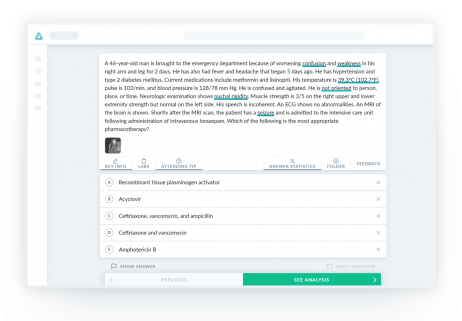 Reveal what's important
Memorize the most important facts
by turning on built-in highlights, to scan
and focus on relevant information.
Explore visually
Retain more information using thousands
of charts, x-rays and images with digital overlays
that illustrate key diagnostic points, structures
and systems.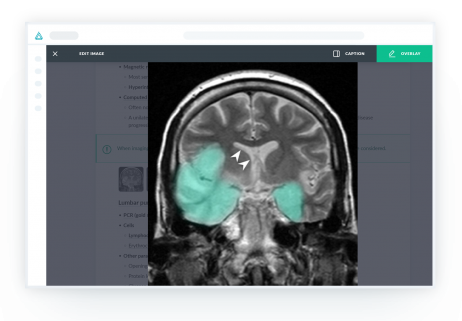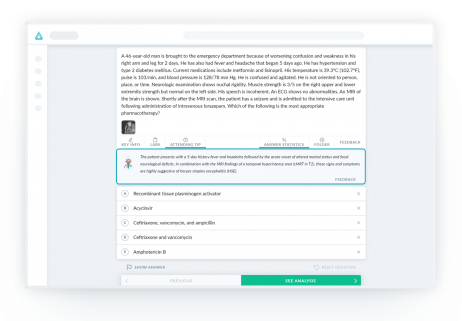 Learn constructively
Stuck? Get clues for approaching the questions,
and develop skills not just in finding correct answers
but in creatively defining your solutions.
Examine closely
Organize a personal study plan that
synchronizes questions and articles,
allowing you to test your knowledge and
expand it, all in one place.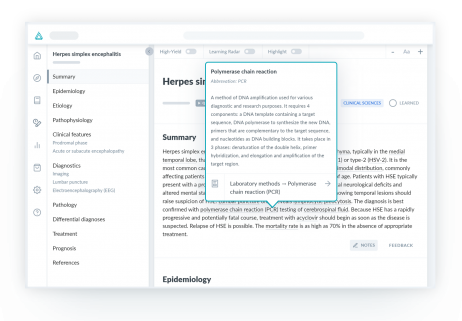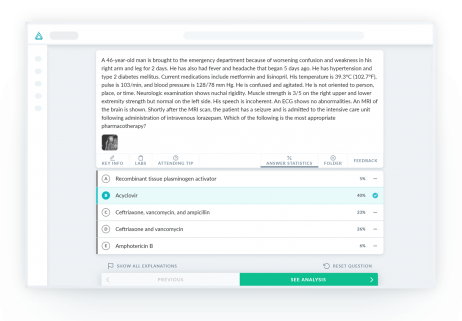 Measure up
Sort custom Qbank sessions by difficulty
level, and reveal statistics about how others
answered so you can compare scores.
If you have any questions about using AMBOSS at your university or with your colleagues, feel free to send us a message at hello@amboss.com