Sign up for the live webinar!

Date: August 14th, 4:00PM (CET)
Can't see the registration button? Click here.

At 4:00pm (GMT-4) on August 14th, 2021 AMBOSS will host a live, interactive webinar in collaboration with the International Pharmaceutical Students' Federation (IPSF).
Study strategies, resource choices, and tips that have been proven by research to strongly correlate with higher scores.
The critical basics of how to effectively integrate AMBOSS questions and its powerful Library into your test-prep plans.
All the known (and hidden) features and tricks of the AMBOSS Platform, and guidance on how to integrate AMBOSS into your medical studies for maximum learning benefit.
A live quiz, during the workshop, which can win you up to 3-months of full AMBOSS access!
Presenters:
Dr. Syed Naqvi (AMBOSS USMLE Expert Advisor)
Dr. Karim Salah El Deen (AMBOSS Senior Partnerships Manager)
Chance to learn directly

from an AMBOSS Physician

, 

who is part of a global team that helps thousands of students study smarter and better for their exams, year after year!
Chance to explore AMBOSS— a world leading medical knowledge platform, which covers multiple needs for successful test-preps into one proven platform.
If you are preparing for any competitive exam with clinical-application-based MCQs (including the USMLE Steps exams) then, quite simply, YES!
This workshop will benefit any student planning to prepare for their exams and trying to understand how AMBOSS could help them in their aim to gett better results.
To participate, you will need to:
Sign up for the workshop by clicking on the "Register now" button
After signing up, you will receive the details of the workshop (webinar link, time and date) at the same email address, with which you have registered
 On the allotted time and date, please click on the link in the email and join
Details about any additional offers or discounts will be explained live during the workshop
Created and written by a team of dedicated physicians, AMBOSS is an interactive library of over 20,000 medical topics interlinked with a Question Bank with nearly 5,000 clinical case-based questions. With all the necessary resources in one place, AMBOSS delivers up-to-date medical knowledge to students, physicians, and faculty around the world..
What Makes AMBOSS Unique?
1,200+ peer-reviewed articles that cover over 20,000 preclinical and clinical topics
Individual performance analytics that help you make the most of your time
5,000+ clinical case-based questions that will help you prepare for any exam
Subject and exam-specific study plans that encourage you to stay on track
An integrated app that allows you to take AMBOSS anywhere, with or without WiFi
Thousands of medical students accross the world are already using AMBOSS to support their everyday studies and to prepare for their exams.
We hope that you'll take this opportunity to join them and try out the world's leading medical knowledge platform for free.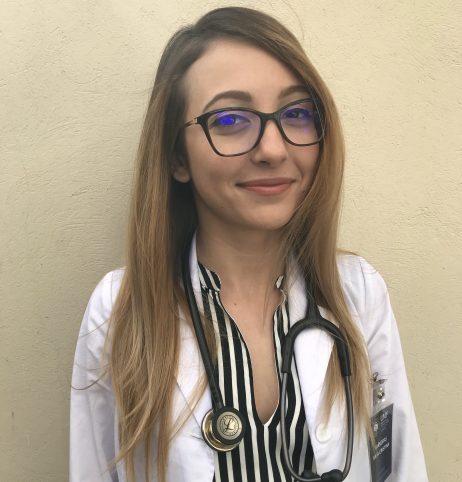 I found out about AMBOSS during my 2nd year of med school, and it has honestly changed my student life. It felt like overnight, I turned from always struggling to always on top of my game, thanks to the programme.
Iulia Mandras
University of Medicine and Pharmacy Cluj-Napoca "Iuliu Hațieganu", Romania
AMBOSS is a wonderful tool with magical features to connect difficult medical concepts through reflexive clinical cases, follow your progress and own your learning.
Emilie Denoz
University of Liège, Belgium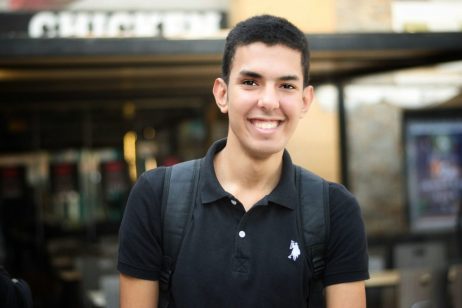 When I found out about Amboss I was amazed by the platform that covers me throughout my medical education, a very useful reference when I am looking for any medical fact, with thousands of questions for preparing for the board and shelf exams. Everything I have been looking for, all in one place.
Abdallah Elsaeed
Ain Shams University, Egypt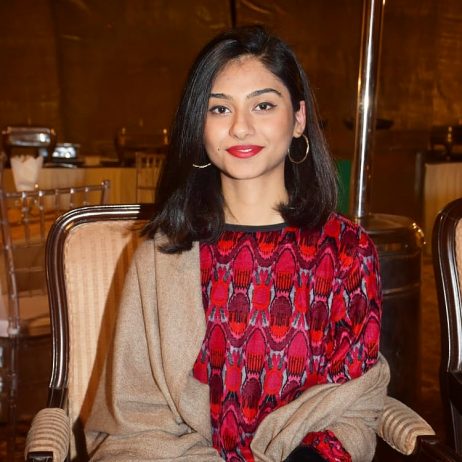 I think my favourite AMBOSS feature for exam prep has to be the study recommendations. It takes a lot of stress out of the studying process.
I got my Step 1 score back and I scored 12 points above my predicted score of 254 – 256. I attribute this largely to AMBOSS and want to thank you for creating such an efficient learning platform.
Mischa Sheikh
Services Institute of Medical Sciences, Pakistan
Study smarter with these features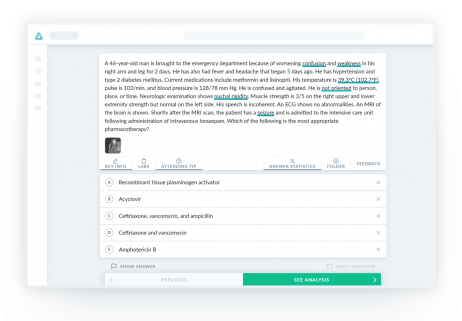 Reveal what's important
Memorize the most important facts
by turning on built-in highlights, to scan
and focus on relevant information.
Explore visually
Retain more information using thousands
of charts, x-rays and images with digital overlays
that illustrate key diagnostic points, structures
and systems.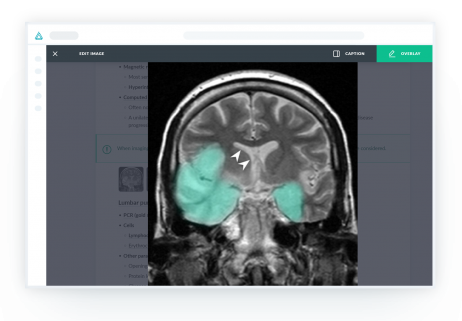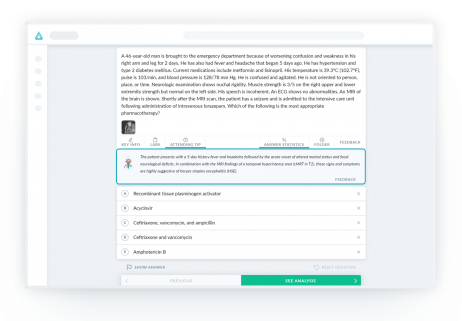 Learn constructively
Stuck? Get clues for approaching the questions,
and develop skills not just in finding correct answers
but in creatively defining your solutions.
Examine closely
Organize a personal study plan that
synchronizes questions and articles,
allowing you to test your knowledge and
expand it, all in one place.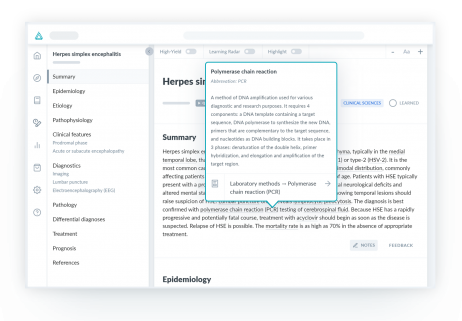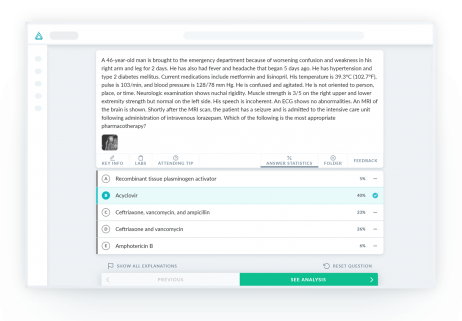 Measure up
Sort custom Qbank sessions by difficulty
level, and reveal statistics about how others
answered so you can compare scores.
If you have any questions about using AMBOSS at your university or with your colleagues, feel free to send us a message at hello@amboss.com.