Essential guidance on SBA & EMQ exams with AMBOSS
Sign up for the webinar now!
Date:  August 19, 12 PM (UK time)
Can't see the registration button? Click here.
AMBOSS will host a live, interactive webinar for Barts and the London School of Medicine and Dentistry on August 19 at 12pm (UK time). We'll show you how to study smarter and score higher for your SBA and EMQ exams with our advanced medical learning platform.
At this workshop, you will learn how AMBOSS can help you excel in medical school and train you to become better clinicians. We'll go through practice SBA and extended matching questions on select high-yield topics and discuss strategies to correctly answer them as well as how to improve your studying. You'll learn how to make the best use of the platform's extensive knowledge library, question bank offerings, and even how to use AMBOSS on the wards. The workshop will be followed by a question and answer session and all attendees will receive an extended free trial!
Study smarter with these features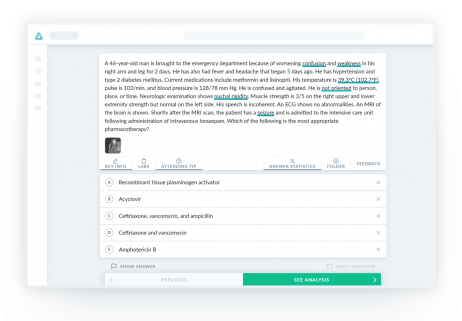 Reveal what's important
Memorize the most important facts
by turning on built-in highlights, to scan
and focus on relevant information.
Explore visually
Retain more information using thousands
of charts, x-rays and images with digital overlays
that illustrate key diagnostic points, structures
and systems.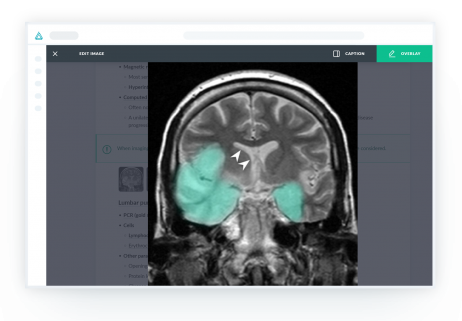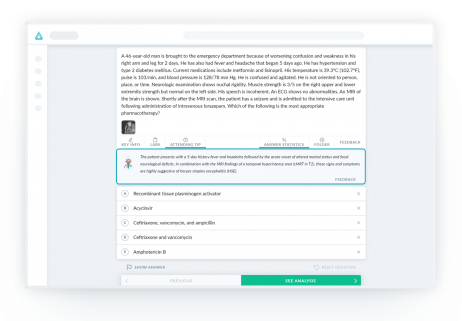 Learn constructively
Stuck? Get clues for approaching the questions,
and develop skills not just in finding correct answers
but in creatively defining your solutions.
Examine closely
Organize a personal study plan that
synchronizes questions and articles,
allowing you to test your knowledge and
expand it, all in one place.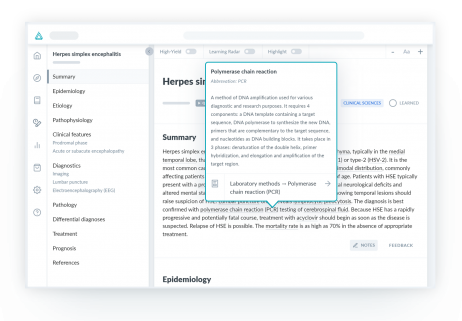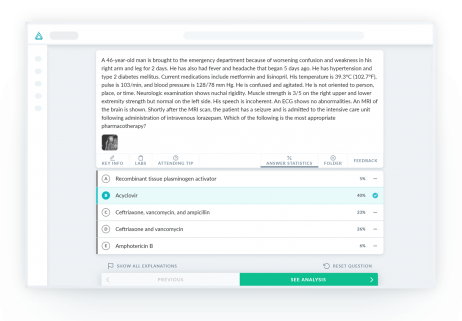 Measure up
Sort custom Qbank sessions by difficulty
level, and reveal statistics about how others
answered so you can compare scores.
If you have any questions about using AMBOSS at your university or with your colleagues, feel free to send us a message at hello@amboss.com