Faculty of Medicine in Pilsen
Sign up to get the webinar link!
At 4PM (CET) on November 27th, 2020, AMBOSS will host a webinar for the Faculty of Medicine in Pilsen – Charles University.
If you are a student in your 4th, 5th, or 6th year of study and in the English program, you will have already received access through the university's new campus license. We invite you to use this webinar as an opportunity to learn more about how to study more effectively using AMBOSS.
If you are a student in your 1st, 2nd, or 3rd year of the English program, or are in any year of the Czech program, we invite you to attend the webinar to explore AMBOSS as a learning resource and how it can help you excel at every level of your studies.
For those without access, we will be providing an exclusive group discount for you after the event.
Sign up now to secure your place and you'll receive the video link and password to the webinar.
We look forward to seeing you there!
Please note: the webinar will be held using Zoom. If you plan on attending using your smartphone, you may need to download the app prior to the webinar.
Study smarter with these features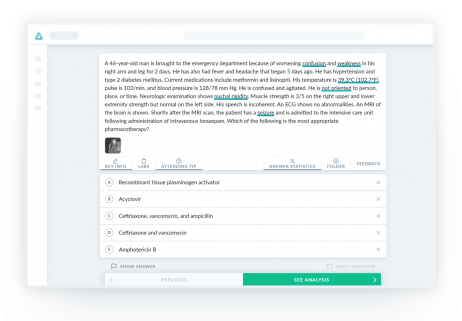 Reveal what's important
Memorize the most important facts
by turning on built-in highlights, to scan
and focus on relevant information.
Explore visually
Retain more information using thousands
of charts, x-rays and images with digital overlays
that illustrate key diagnostic points, structures
and systems.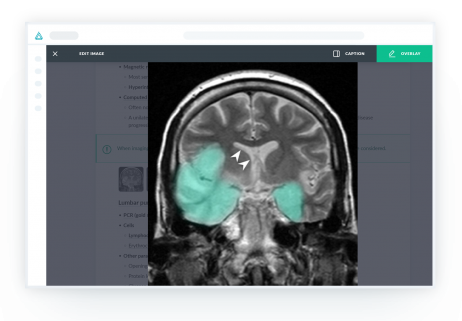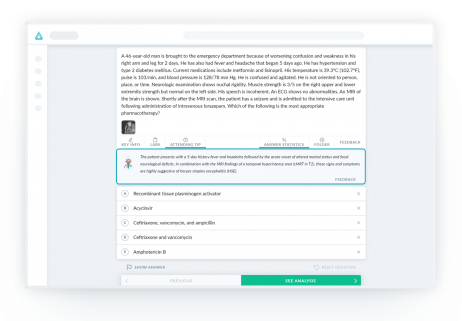 Learn constructively
Stuck? Get clues for approaching the questions,
and develop skills not just in finding correct answers
but in creatively defining your solutions.
Examine closely
Organize a personal study plan that
synchronizes questions and articles,
allowing you to test your knowledge and
expand it, all in one place.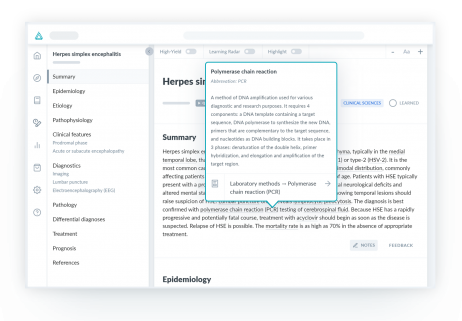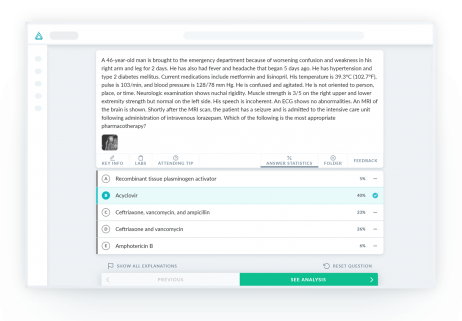 Measure up
Sort custom Qbank sessions by difficulty
level, and reveal statistics about how others
answered so you can compare scores.
If you have any questions about using AMBOSS at your university or with your colleagues, feel free to send us a message at hello@amboss.com