Background: The Step 2 CS situation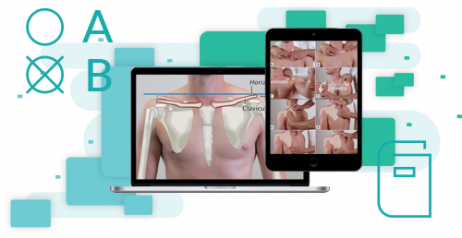 How could this cancellation affect IMGs?
Before trying to understand how IMGs will be affected by the Step 2 CS being cancelled, it is important to understand what was the role that Step 2 CS played in an IMG's chances of matching into US residency?
Why was the Step 2 CS an important contributor to an IMG's Match® success?
The purpose and objectives Step 2 CS fulfilled, from a program director's (PD, residency director) perspective, were crucial to an IMG's chance of success. It used to play a critical role at the stage when IMG applications would be reviewed by program directors to select which candidates should be shortlisted for interviews.
Once an applicant's profile caught a PD's eye (usually, by virtue of solid USMLE scores and other elements on the CV) they would turn to the Step 2 CS result before determining their next move. A pass result on this exam provided a standardized way to ensure that residency applicants were clinically adept, regardless of where they trained or went to school.
With Step 2 CS cancelled, the residency directors were left with no clear way to ensure that the IMG applicants, whom they might shortlist for in-person interviews, would possess the level of clinical and communication (in English) skills expected from a future resident in their hospital!
In response to this need, the ECFMG has put in place alternative ways, by which IMG applicants can assure PDs of their clinical and communication skills.
How does this affect an IMG's chances of matching into US residency?
It might become harder to stand out to Programs
While the ECFMG alternative pathways do help add some validation to your clinical abilities, it is highly advised to seek out additional clinical training opportunities (preferably, in the USA, but also in the home country—in the speciality of choice) to further demonstrate your skills.
Make sure you list all additional clinical training experiences on your resume/CV. A demonstrated intent to pursue further real-world learning, in the field of your choice, would show residency programs that you are willing to go above and beyond what is expected—which is what they expect their residents to do daily.
Your USMLE journey is likely to be cheaper and shorter
Pursuing US medical residency isn't cheap. The fee associated with each USMLE Step exam can be prohibitively high for most students. Among these, the USMLE Step 2 CS was the most expensive of the exams at $1,580. While this fee alone was a significant financial investment, it came with added costs for IMGs as they needed to travel to the U.S. to take the exam, and then budget for airfare, hotels, and meals, among other items.
With this exam canceled, you will definitely enjoy some financial relief and greater financial freedom. You may even consider using some of the savings from the exam cancellation to attend additional interviews or add to your rank order list—both of which can increase your odds of matching.
Your Step scores might just get better
Those hoping to begin residency right after medical school graduation had to balance schoolwork and the logistics (booking dates, travel, lodging, and—of course—preparing) of this exam around a crucial time in their academic career.
If this was something in your plans, the exam cancellation means you can focus on finishing your last phase of medical school strong.
You being able to focus in your "dedicated phase", without having the distractions of travel and bureaucracy can play a large role in helping you maximize your preparation. Make sure that you use the extra time to study for exams, practice your skills, and complete assignments to strengthen your overall application profile.
Our advice to IMG aspirants
Adapt to the recent changes to Steps 1 and 2CK exam patterns:
Both these exams have recently undergone some changes, in term of content weightage (see official announcement here),  with more weightage being placed on focuses like communication, medical ethics, safety, and so on. Clearly, these are topics that are highly clinically relevant and, as such, test communication and clinical skills.
There is a likelihood that these questions could contribute highly to your final scores. A strong performance on these "new form" exams could start being considered as an indicator of good clinical ability by the PDs.
Make sure you adapt your studying and USMLE resources, accordingly. AMBOSS' learning material and QBank is constantly optimized according to the NBME guidelines—such that, if you are studying with AMBOSS, you can be sure that you will be well-prepared for these new changes.
Consider how the residency selection criteria are changing:
With no more numeric Step 1 scores, the Step 2 CK performance is likely to become the most crucial factor in the upcoming Match cycles (read more about this, here). As a more clinically relevant exam than Step 1, and in the absence of Step 2 CS, your performance in Step 2 CK is also a proxy indicator of your clinical acumen. Make sure you perform solidly here.
Consider widening your horizons:
It may make sense to consider adding a successful Step 3 attempt to your profile, if possible. The exam has elements of checking communication and clinical skills through Computer-based Case Simulations (CCS) and so on. A "pass" result in this exam can also supplement the impression on a PD that you possess the requisite clinical and communicative skills.
Additionally, consider taking up a clinical research year or volunteer research position in the US, if you can manage to do so.
Overall, this year's Match results have been fairly positive for IMGs. The barely affected match rates for IMGs—despite no Step 2 CS this year—indicate that the program directors do trust the ECFMG certification pathways to provide adequately competent candidates,  and are willing to accept other indicators of clinical ability.
At the end of the day, as an IMG, as long as you can provide assurance to the programs that you possess the clinical, communicative, and cultural competence, expected from a medical graduate (and potential Resident), you will overcome any disadvatage that this cancellation could have on your chances of matching.
Best regards,
Your AMBOSS Team.
Thousands of IMGs have used AMBOSS to elevate their USMLE preparations and scores
Try out AMBOSS for free with our 5-day trial