What is the reason for changing the existing 3-digit Step 1 scoring system to Pass/Fail?
The FSMB and NBME have announced that the score-reporting structure for the USMLE Step 1 examination will be changed from three-digit scores to simply 'Pass' or 'Fail' grading, starting as early as 2022.
Examinees who take USMLE Step 1 before 26 January 2022 will continue to receive a traditional three-digit score (the official announcement can be found here).
Background:
The Step 1 exam was originally intended to merely ensure adequate knowledge of the preclinical sciences, among those applying for US medical licensure. However, over the past decade or so, Step 1 scores have been increasingly used to evaluate the suitability of candidates during the selection process at Residency interviews.
Reasoning:
The change to a Pass/Fail reporting system is, reportedly, being made to reduce some of this current misplaced emphasis, where a Residency candidate is judged based on their performance in what is predominantly a preclinical exam, and also to address the student community's anxiety around preparing for it.
(For specific advice on how exactly you should modify your studying, in view of Step 1 becoming Pass/Fail, read our blogpost on this topic)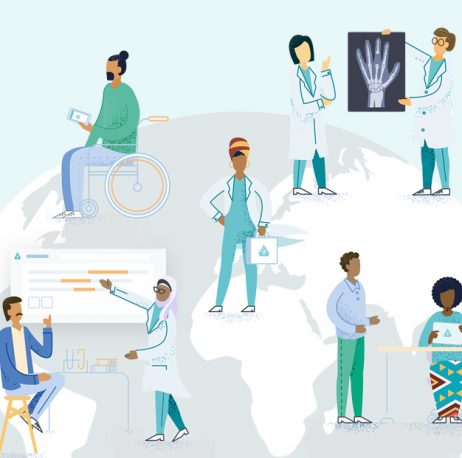 How does the change to Pass/Fail-reporting affect IMGs?
The yearly results of the NRMP Program Director Survey have consistently shown that Step 1 scores have become the most influential criterion in determining which candidates get called for Residency interviews.
Until now, IMGs took solace in the knowledge that by achieving an outstanding Step 1 score, through hard work and smart preparation, they could have some influence on the outcome of their USMLE journey. A good score would increase the chances of their application being shortlisted for interviews by Program Directors.
However, all of that could soon be history!
"With this development, Program Directors will have to look for more 'clinically-oriented and well-rounded' applications: ones which are not heavily-centred around a scintillating Step 1 score."
It is widely expected, as evidenced by the findings of this survey of Program Directors' opinions regarding the change to Pass/Fail reporting, that some (or all) of the following factors are likely to gain added importance for IMGs:
– Performance on USMLE Step 2 CK
– Medical Student Performance Evaluation and Letters of Recommendation
– US clinical experience
– Recognized clinical research
For many IMGs, most of these factors are either not dependably attainable or fall outside of their own control—especially, considering visa and travel issues, lack of clerkship positions, etc. This could, presumably, tilt the scales further against foreign aspirants.
What does an IMG need to consider when reacting to this change?
The most important concerns
How will the change actually affect an IMG's chances of matching into Residency?
There is no definitive way to answer this question comprehensively, right now. The situation will indeed become clearer in the 2023 Match season when the first signs emerge, regarding which factors influenced Program Directors' decisions on who to call for residency interviews.
Despite the uncertainty of the situation, we do think it makes no sense to panic yet. The fact remains that IMGs make up a significant proportion of the US medical workforce (up to 8000, or nearly 22%, of the Residents admitted every year are IMGs, according to NRMP Match Data). Additionally, most other predictions on the US Healthcare shortages indicate that this need will continue to remain strong. IMGs can feel reassured that it is very unlikely that residencies can heavily curtail the number of IMGs they take in every Match season without risking becoming short-staffed.
A reactionary decrease in the number of interview calls received by IMGs in the initial rounds of NRMP Match is expected. However,  in those years, SOAP is likely to be more generous to IMGs, than usual.
What should IMGs do to give themselves the best chance of matching?
1. Ensure a solid Step 2 CK score: With no more numeric Step 1 scores, the Step 2 CK performance will be the only remaining objective and quantifiable metric to quickly differentiate between candidates. So, make sure you do whatever it takes to give yourself the best chance of scoring high on this exam.
2. Try and build a well-rounded application: The Step 1 Pass/Fail change along with the new USMLE content changes are a clear indication that the stakeholders want to move towards choosing candidates, who represent dependable clinical competence and a better professional fit (and not just great exam takers). Clinical experience, volunteer work, research in chosen specialities, and a positive Step 3 result—all are ways to make yourself stand out uniquely and favourably in the eyes of program directors. Even if challenging, it will pay off to concentrate your energies on trying to add these to your profile before your Match application.
Additional crucial considerations
Avoid complacency regarding Step 1 preparations:
We strongly recommend not slacking on the intensity and depth of your mastery of Step 1 topics, even if the pressure of a numerical score is now being taken away. Approaching Step 1 preparation with the intention of doing the "bare minimum" and getting a "Pass" result could turn out to be a poor decision, due to the following reasons:
1. **No clear statement whether the older cutoffs for a "Pass" result will be maintained: Although not indicated yet, at this point, no one can definitively rule out that the cutoff will not be moved higher to increase the quality of the "Pass" cohort (which will be eligible to apply for Match).**
** – UPDATED, Dec. 2021: The new Step 1 "Pass" score, to come in effect from January 26, 2022, has been revealed to have increased marginally (194 —> 196) from the current threshold. 
2. The concepts required to ace Step 1 and Step 2 CK exams are inextricably linked: Historically, high performance on Step 1 often correlates with a higher score in Step 2. Moreover, there is an increasing tendency for Step 1 based concepts to make an appearance in Step 2 CK. So, a poor Step 1 preparation could adversely impact the Step 2 CK score, which—as mentioned earlier—is very likely to become the most crucial factor in the upcoming Match cycles.
3. The exam difficulty is evolving every year: As witnessed by the recent content changes in both Steps exams, not only the weightage of individual topics, but also the exam difficulty itself is constantly evolving. The scoring curve could be harsher (or, indeed,  more accommodating) after the change. Entering the exam hall with anything but an optimal level of preparation is not a gamble worth taking.
Should an IMG speed up preparations to take Step 1 before Pass/Fail?
Regardless of which scoring system is in play, when deciding the Step 1 date, the only factors to consider are the state of current knowledge levels, strengths and weaknesses, and management of resources.
Consider the time you have allotted for USMLE Step 1 studies. Do you feel it will be sufficient to completely understand and retain the entire NBME-prescribed curriculum for the Step 1 exam? Ultimately, the answer to this (which is indicated by the state of your knowledge base and your performance on proven self-assessments) should be the only guide as to when you should take USMLE Step 1: be it in a three-digit or Pass/Fail scoring format.
Although the three-digit scores of those taking Step 1 before the policy change will continue to be reported as such, we think that those who are in line to get a Pass/Fail result should not feel discouraged by this.
We do think that, by the 2023 Match season, Residency Directors are likely to have already switched their candidate-shortlisting methods to a system, which focuses on other (non-Step-1) factors. We expect them to try and actively neutralise the biases caused by the different Step 1 score-reporting styles. It is in the hospitals' best interests to not lose out on good candidates because of a selection-process flawed by poor logic or comparison biases.
The time you spend in preparation for USMLE Step 1—and what you gain from it—can and should be an essential component of your medical education.
Regardless of when you take Step 1, we urge students to use the opportunity to create a solid foundation of preclinical knowledge— by supplementing your regular studying (for university exams and classroom schedules) with revising and practising the same concepts from a USMLE perspective.
This is the only fail-proof factor to ensure true application of knowledge and, hence, greater success on exam day.
We understand that this uncertainty can be troubling for IMGs. As such, our Medical Experts at AMBOSS are continuously surveying the situation regarding the transition and its potential impact and will communicate any further announcements and potential impact as they become available.
Best regards,
Your AMBOSS Team.
Dr. Syed Naqvi
(Chief Medical Student Advisor – AMBOSS Advisory Team)
Dr. Dan Levi
(Medical Student Advisor – AMBOSS Advisory Team)
Dr. Ryan Colaço
(Physician Lead – IMG)
Thousands of IMGs have used AMBOSS to elevate their USMLE preparations and scores
Try out AMBOSS for free with our 5-day trial