Incisive online workshops—designed and delivered by
AMBOSS Physician Experts
Looking for guidance on your USMLE preparations?
When it comes to an exam as important as the USMLE, we know that you don't want to take any chances.
Join the AMBOSS online workshops—created and led by our Physician Experts, who have helped thousands of students the world over to score higher at their Steps.
All our workshops are free to attend and will provide the attendees with a chance to get all their doubts (regarding preparation structuring, resource choices, question strategies, etc.) answered dependably by an AMBOSS Physician.
Choose the specific topics that you need a little more guidance on, from the ones listed below, and sign up for that workshop.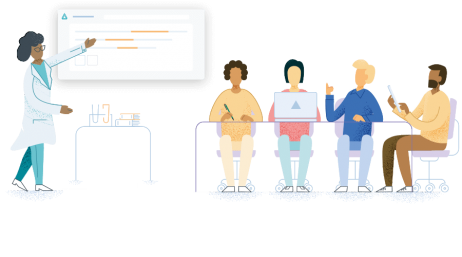 Free USMLE Guidance for
International Medical Graduates
Step 2 CS Cancellation : The impact on IMGs
Presenters: Dr. Dan Levi, Dr. Syed Naqvi 
Content:
The specifics about the Step 2 CS cancellation announcement: What are the implications for IMGs?
Experts' opinion: How will the abolishing of the Step 2 CS affect IMGs and their chances of matching into US Residency?
What should you, as an IMG, think and do in reaction to this significant change, so as to ensure a successful USMLE journey?
Duration : 37 minutes

Dissecting USMLE Questions and QBank strategies
Presenter: Dr. Dan Levi (AMBOSS)
Content:
The structure and logic of USMLE questions and how they differ from the questions one faces during local university exams
How you use QBanks at different phases of USMLE preparation can drastically affect your scores. Learn how to choose your best QBank-usage strategy!
Duration : 47 minutes

Essential USMLE Prep Strategies
Presenter: Dr. Syed Naqvi (AMBOSS)
Content:
The critical basics of how to effectively integrate AMBOSS questions and its powerful Library into your USMLE-prep plans—to give yourself your best shot at getting better Step scores
Guidance on the features and hidden tricks that will help you make the best use of your AMBOSS access and will ensure higher Step scores
Duration : 35 minutes
Who are the AMBOSS Physician Experts?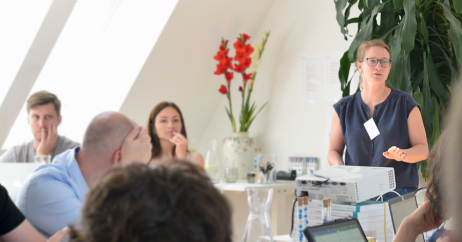 At AMBOSS, more than 80 international and US physicians, have joined forces—to bring together their unparalleled collective experience and expertise at the USMLE® and NBME® exams.
Our aim is to collaborate and work together to make student lives easier.
In line with our mission, we are now extending this expertise to the USMLE aspirants of the world, through these workshops.
Take the first step today.
Try out AMBOSS for free for 5 days.