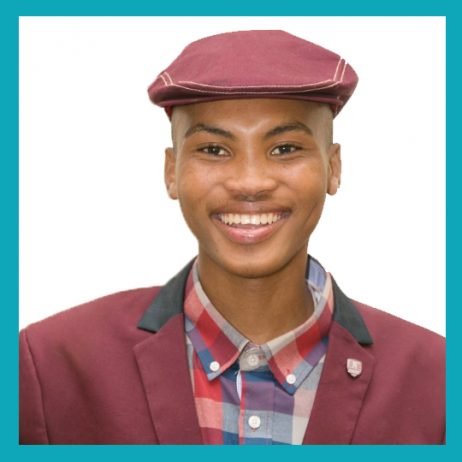 Medical students can come from very different walks of life, each with their own reasons for pursuing a career in medicine. We spoke to AMBOSS user Siyamtanda Mtyeku from Stellenbosch University in South Africa, to learn more about his inspiring story.
Hey Siyamtanda! Please tell us a little bit about yourself…
My name is Siyamtanda Mtyeku. I was born and raised in the Eastern Cape, in East London by my two beautiful parents who I love and adore. My mother Cynthia Mantombi Mlindwa and Patrick Solomzi Mtyeku. I have two older brothers. I moved to Cape Town in 2017 in search of a high school because my parents could not afford my fees. I've been through hardship and poverty but that really made me the person I am today.  I am a hard worker, a very ambitious person and I'm driven to succeed in everything I do.
What was it that made you want to study medicine?
I wanted to study medicine because I've always had it within me to help other people. From a young age I always wanted to be a doctor. It has been a dream of mine for the longest of time. My mother also inspired me. She has been a nurse for almost 20 years now and I've seen all her struggles – but through all of that she remained strong. She's been influential because she is the one who introduced me to medicine. There was always medication around the house and she taught me what to take when I was ill.
What challenges did you face as a young student?
Life has been hard. Money and finances was a huge problem. My guardian was unemployed and we lived off social grant money. There were days where we would literally have no food and I would eat at my school's feeding scheme or sometimes go to bed on an empty stomach. My guardian would sometimes take out loans so the children could have have lunch for school and make ends meet for all of us. I also had to contend with loud music from a tavern when I was studying since our informal settlement was behind the tavern. But despite the challenges I stood firm and was focused on getting good results for my matriculation.
How did you stay motivated to study? What inspired you?
The hard situation at home really motivated me because we were struggling a lot and for me education was the solution to the problem. My guardian motivated me and above all my mother and father back at home motivated me as well. I was inspired by my family. I also adopted the motto: "Nothing is impossible."
How did you feel when you found out you were going to Stellenbosch University?
I felt ecstatic. I was so happy. I put all my efforts into my matriculation exams because I wanted to come to Stellenbosch as they have an astounding medical history and their medical faculty is internationally recognised.
How are things going for you at Stellenbosch?
I have settled in well here. I am coping with the work and I'm enjoying myself. I love it here.
What's your plan for the future? 
My goals for the future include, in the short term, to do well academically in my studies and to engage in student affairs. In the long term, I hope to graduate and specialise in neurology and to go on to do neurosurgery. I want to do this specialty because the brain is one of the most important organs in the body. It is very complex. I enjoyed studying it at school. I would also like to become involved in medical research as well as the development of vaccines to try and cure diseases and help countless lives around the world. I want to be a high-profile and recognised doctor who contributes in medicine worldwide.
---
If you have any questions about AMBOSS for your colleagues or university, feel free to send us a message at hello@amboss.com.