Sign up for the AMBOSS workshop
Sign up for the workshop!

AMBOSS is delighted to participate at the IHS Conference at the Lithuanian University of Health Sciences! As part of the congress, we will host an interactive in-person workshop on March 30 at 2: 00 PM, at the Faculty of Pharmacy of Lithuanian University of Health Sciences, Sukileliu av. 13, Kaunas, about how AMBOSS can support you from your first day of medical school until clinical decisions. By participating, attendees can participate in our live medical quiz and win some special branded goodies and free access to the platform!

To participate, please sign up via the form on this page to receive a confirmation email and a reminder prior to the event.

Furthermore, there will be special prizes for the poster and oral presentations during the conference and you will have the opportunity to visit us and our AMBOSSadors at our stand at the main venue on Saturday!
Presenters: Dr. Suad Sabanovic


Chance to learn directly

from an AMBOSS Physician

, 

who is part of a global team that helps thousands of medical students to study smarter, and score higher!
Chance to explore AMBOSS—a world leading medical resource, which covers multiple needs for a successful exam-prep into one proven platform.
This workshop will benefit any medical student, whether you are an incoming freshman or an intern about to enter your rotations!
To participate, you will need to:
Sign up for the workshop by clicking on the "Register now" button
After signing up, you will receive the details of the workshop at the same email address, with which you have registered
Created and written by a team of dedicated physicians, AMBOSS is an interactive library of over 20,000 medical topics interlinked with a Question Bank with nearly 5,000 clinical case-based questions. With all the necessary resources in one place, AMBOSS delivers up-to-date medical knowledge to students, physicians, and faculty around the world..
What Makes AMBOSS Unique?
1,200+ peer-reviewed articles that cover over 20,000 preclinical and clinical topics
Individual performance analytics that help you make the most of your time
5,000+ clinical case-based questions that will help you prepare for any exam
Subject and exam-specific study plans that encourage you to stay on track
An integrated app that allows you to take AMBOSS anywhere, with or without WiFi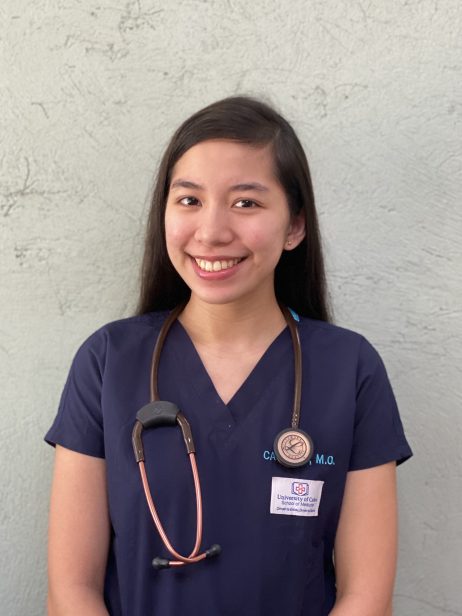 I first heard about AMBOSS while attending a national conference. The platform is perfect alongside making clinical formulations and coming up with differential diagnoses. This was a platform I've never heard about before, and right after learning about it I could no longer live without. AMBOSS is now my go-to reference whenever I'm in the hospital, and my study buddy for exams. My only regret is that I wish I had known about it sooner!
Maxine Caindec - Cebu, The Philippines
University of Cebu College of Medicine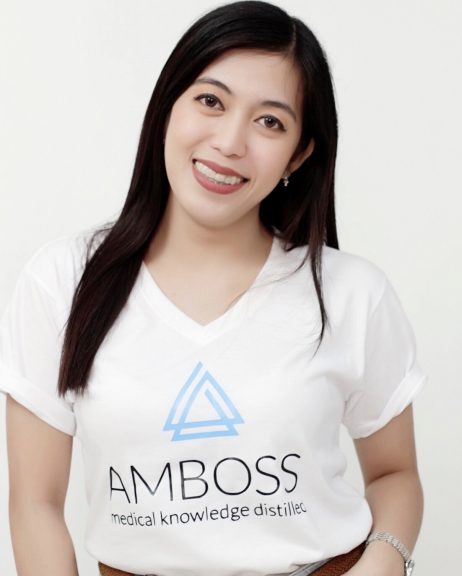 AMBOSS gives me on-the-go medical knowledge. It is comprehensive and very helpful because it doesn't require WiFi.
Dianne Formeloza - Valenzuela, The Philippines
Our Lady of Fatima University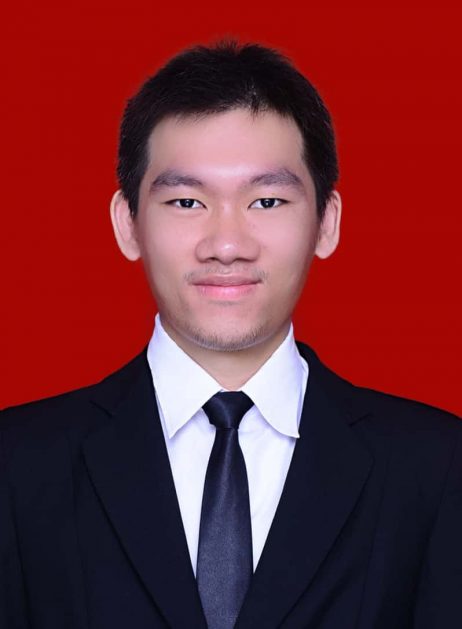 AMBOSS is a very comprehensive resource with an all-encompassing library and Qbank. From my point of view, AMBOSS is the best choice for medical students to build up their medical knowledge.
Ricky Chandra - Medan, Indonesia
University of Sumatera Utara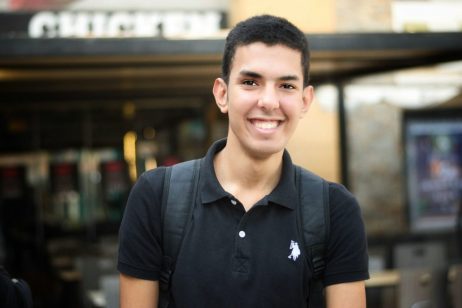 When I found out about Amboss I was amazed by the platform that covers me throughout my medical education, a very useful reference when I am looking for any medical fact, with thousands of questions for preparing for the board and shelf exams. Everything I have been looking for, all in one place.
Abdallah Elsaeed - Cairo, Egypt
Ain Shams University
Study smarter with these features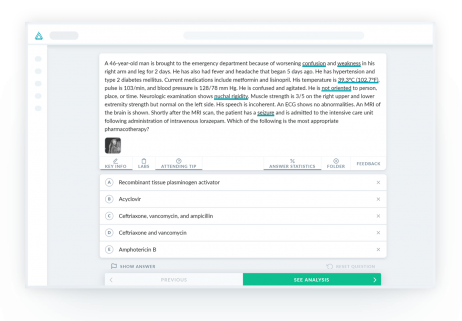 Reveal what's important
Memorize the most important facts
by turning on built-in highlights, to scan
and focus on relevant information.
Explore visually
Retain more information using thousands
of charts, x-rays and images with digital overlays
that illustrate key diagnostic points, structures
and systems.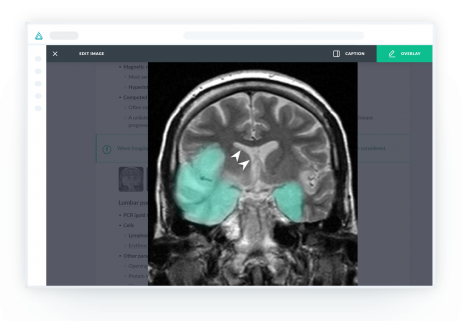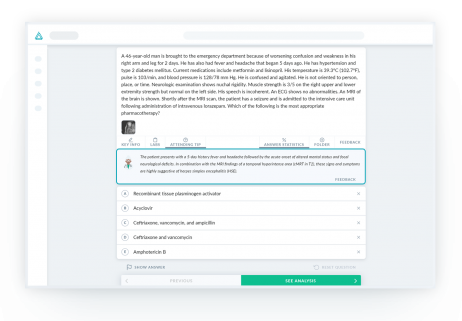 Learn constructively
Stuck? Get clues for approaching the questions,
and develop skills not just in finding correct answers
but in creatively defining your solutions.
Examine closely
Organize a personal study plan that
synchronizes questions and articles,
allowing you to test your knowledge and
expand it, all in one place.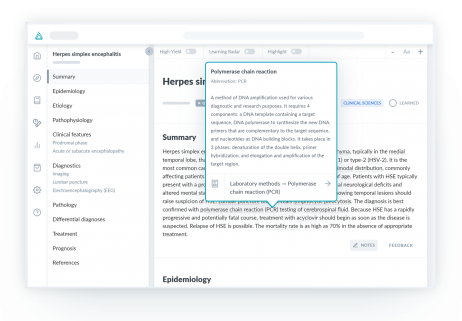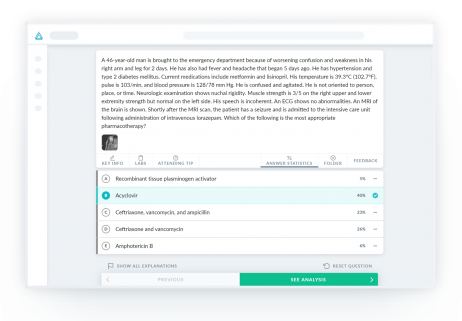 Measure up
Sort custom Qbank sessions by difficulty
level, and reveal statistics about how others
answered so you can compare scores.
If you have any questions about using AMBOSS at your university or with your colleagues, feel free to send us a message at hello@amboss.com.