Succeed on the IFOM® exams with AMBOSS
Why AMBOSS is the only resource you need to ace the IFOM® exams
Learning material and questions optimised according to the guidelines of the National Board of Medical Examiners® (NBME®), which composes and administers the IFOM® exams.
Comprehensive, high-yield Articles for efficient studying and case-based questions that test concepts as they would appear in the actual exam.
Advanced learning features (see below) help tailor your preparations to exactly what you need to learn – not what you already know.
AMBOSS helped me organise my study goals, prepare myself and feel calmer about taking the IFOM. Without it, I doubt I'd have performed so well.
Reginio Cantu
Tecnológico de Monterrey Escuela de Medicina Monterrey, Mexico
All of my knowledge came from solving questions and reading Articles on AMBOSS. In the end, I managed to achieve a very high score on the IFOM® exam!
Rabih Fawaz
Beirut Arab University Faculty of Medicine, Lebanon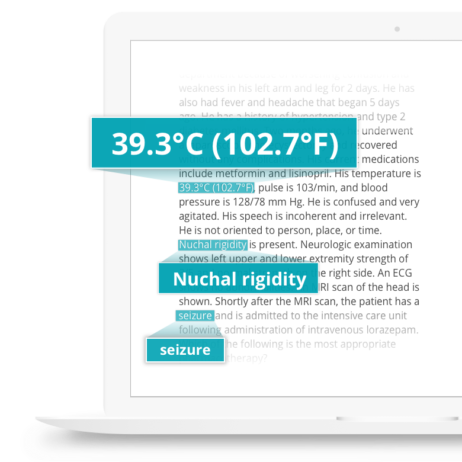 Explore visually
Retain more information using thousands of charts, x-rays and images with digital overlays that illustrate key diagnostic points, structures and systems.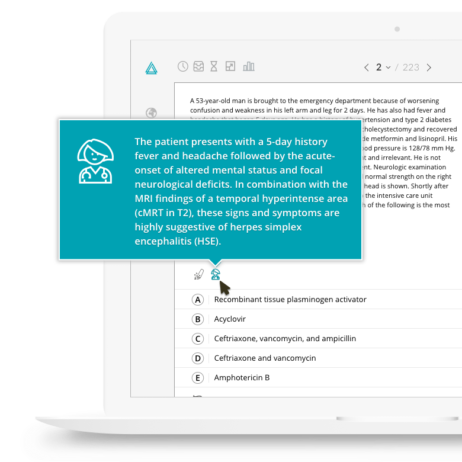 Examine closely
Organize a personal study plan that synchronizes questions and Articles, allowing you to test your knowledge and expand it, all in one place.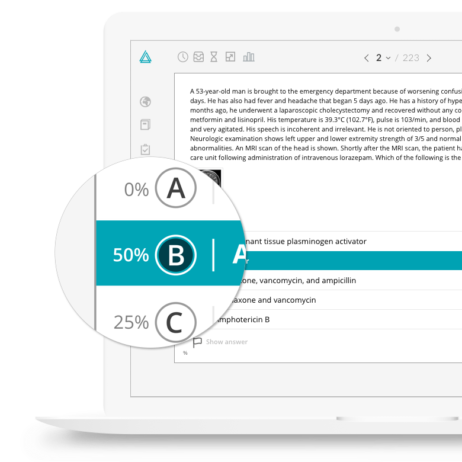 Reveal what's important
Memorise the most important facts by turning on built-in highlights, to scan and focus on relevant information.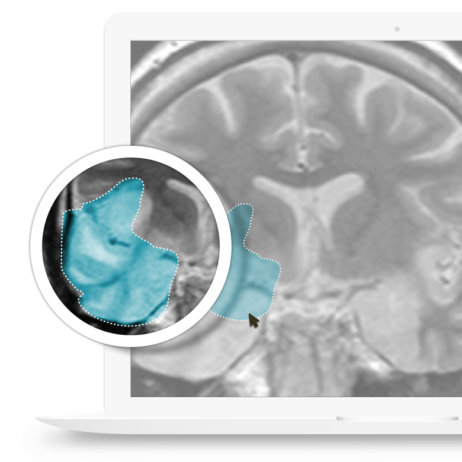 Learn constructively
Stuck? Get clues for approaching the questions, and develop skills not just in finding correct answers but in creatively defining your solutions.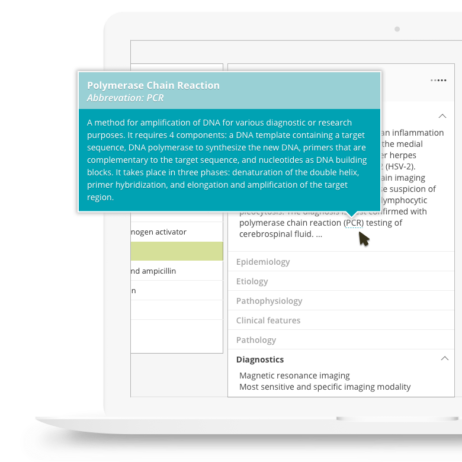 Measure up
Sort custom Qbank sessions by difficulty level, and reveal statistics about how others answered so you can compare scores.
AMBOSS offers so much more than what traditional medical study resources can. Both the Question Bank and Knowledge Library feature a phrasionary, table quizzes, charts, radiological images with overlays, videos, SmartZoom samples and other images that illustrate key points on different topics. And it's all on a digital platform that you can refer to, anytime, anywhere. AMBOSS lets you study and test yourself on any preclinical or clinical topic, whether you're at home or on-the-go – and even offline with our mobile apps.
If you have any questions or concerns, feel free to contact us at hello@amboss.com.