Sign up for the group discount and enter the prize raffle!

Sign up here for the Poland discount before 11:59 PM (CET), August 16th to enter the prize raffle and receive the discounted offer on August 16th.
Additionally, you can receive your 2 weeks of free access when you sign up for one of our webinar sessions!
Once we receive a minimum number of sign-ups, we will send you a link to make your discounted purchase!
Be sure to share the page with your classmates so they don't miss out on this opportunity.
20+  person group = 25% discount
50+  person group = 40% discount
Maximum discount prices for AMBOSS
Yearly Membership – $66 instead of $89*
Unlimited Qbank add-ons
• 1 Month = $47 instead of $79
• 3 Months = $89 instead of $149
• 6 Months = $137 instead of $229
• 12 Months = $179 instead of $299
Student Life (Until you graduate!) = $539 instead of $899
*Yearly Membership capped at 25%
Why medical students love AMBOSS?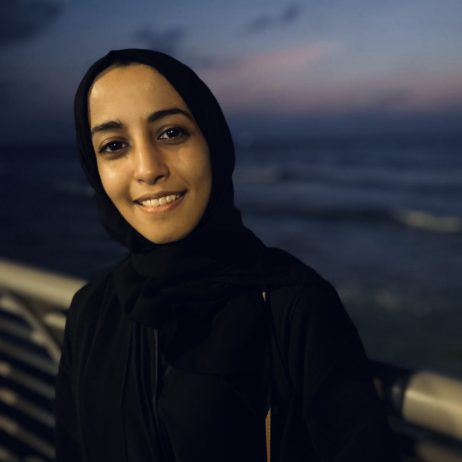 With the vast amount of learning material and countless references, it's easy to get lost and take more time than needed to cover your learning objectives. AMBOSS was a great help in saving time and effort by delivering what I need to know in a straightforward, comprehensive way. I used it to study, revise and even during my hospital rounds which was reflected well on my performance.
Gaida A.
Saudi Arabia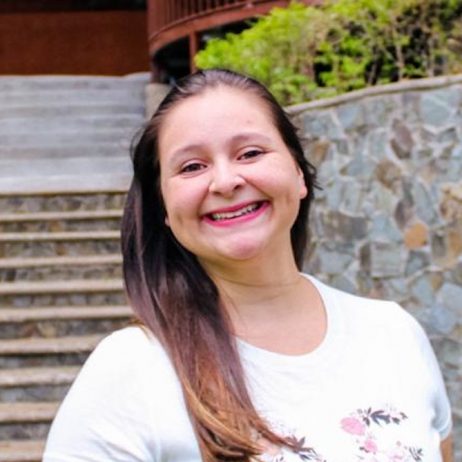 It is a very useful tool to improve your grades by area of study. It gives you a correct clinical approach with underlining of the main ideas and advice from professionals.
María José C.
Costa Rica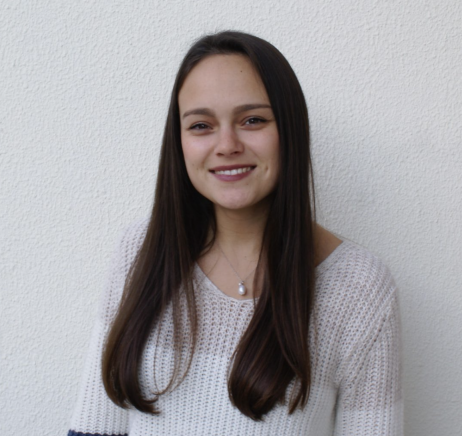 AMBOSS is an asset that deserves a prominent place on our journey as medical students. Since the first year, it has helped me guide my studies and consolidate knowledge in the simplest and most concise way. In addition, it allows me to assess my knowledge in a question bank oriented towards clinical cases. With AMBOSS, studying during the pre-clinical years is optimised to the maximum, and the results prove it!
Marta A.
Portugal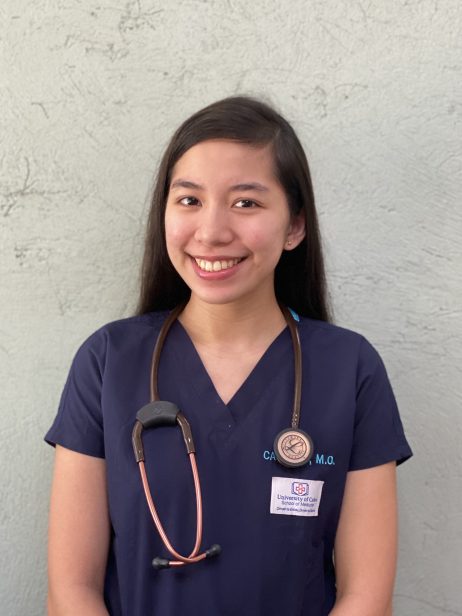 I first heard about AMBOSS while attending a national conference. The platform is perfect alongside making clinical formulations and coming up with differential diagnoses. This was a platform I've never heard about before, and right after learning about it I could no longer live without. AMBOSS is now my go-to reference whenever I'm in the hospital, and my study buddy for exams. My only regret is that I wish I had known about it sooner!
Maxine C.
The Philippines
AMBOSS is an online medical education tool that guides students from their early years of med school, all the way to the wards. Its comprehensive Knowledge Library and case-based Question Bank cover all the topics you'll find in the exams. The analysis tool, along with other intelligent learning features help to track your performance and improve your knowledge retention. If you already have an account, you can log in here. If you're new, you can create an account here and get a five-day free trial to explore the AMBOSS world of medical knowledge.
Study smarter with these features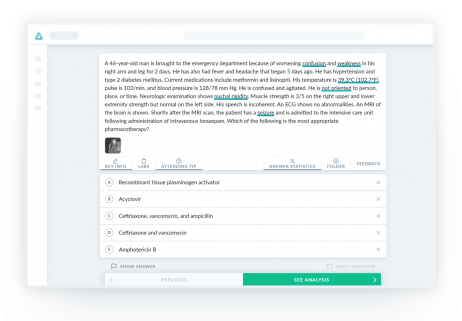 Reveal what's important
Memorize the most important facts
by turning on built-in highlights, to scan
and focus on relevant information.
Explore visually
Retain more information using thousands
of charts, x-rays and images with digital overlays
that illustrate key diagnostic points, structures
and systems.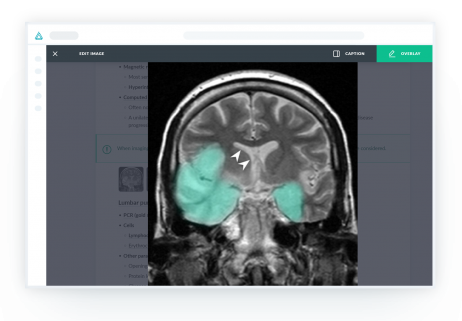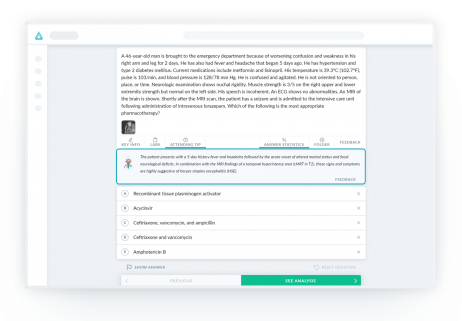 Learn constructively
Stuck? Get clues for approaching the questions,
and develop skills not just in finding correct answers
but in creatively defining your solutions.
Examine closely
Organize a personal study plan that
synchronizes questions and articles,
allowing you to test your knowledge and
expand it, all in one place.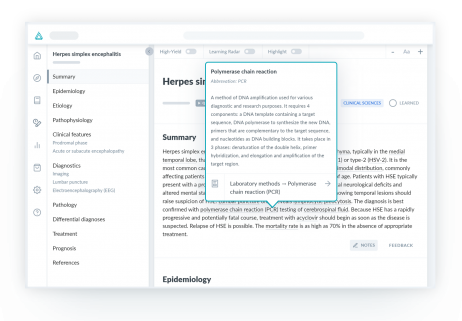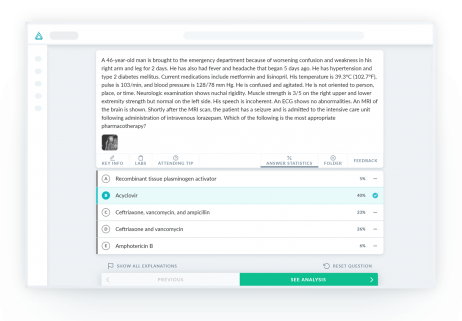 Measure up
Sort custom Qbank sessions by difficulty
level, and reveal statistics about how others
answered so you can compare scores.
If you have any questions about using AMBOSS at your university or with your colleagues, feel free to send us a message at hello@amboss.com