Sign up for the Group Discount…
Sign up for the Group Discount for IMGs preparing from the USMLE in Brazil before 11:59 PM (CET), March 25th, 2021.
Your standard AMBOSS membership includes access to our knowledge library and 50 questions a month. By adding unlimited Qbank access, you will have access to all of our questions to prepare for your exams!
Once we have received a minimum number of sign-ups, we will send you a link to purchase the yearly membership and any of the QBank access packages at the discounted rate on March 26th, 2021!
20+ person group           25% discount
50+ person group           40% discount
Maximum discount prices for AMBOSS
Yearly Membership

$66.75 instead of $89
(capped at 25%)

1 month Qbank upgrade

$47.40 instead of $79
3 months Qbank upgrade

$89.40 instead of $149

6 months Qbank upgrade

$137.40 instead of $229
12 months Qbank upgrade

$179.40 instead of $299


Student Life

$539.40 instead of $899
(All inclusive one-time purchase with unlimited Qbank access and
only available via Group Discount)
…And watch our pre-recorded webinar for IMGs in Brazil!
Presented by Dr. Pablo Estrella
Partnerships Manager for Latin America – AMBOSS

Created and written by a team of dedicated physicians, AMBOSS is an interactive library of over 20,000 medical topics interlinked with a Question Bank with nearly 5,000 clinical case-based questions. With all the necessary resources in one place, AMBOSS delivers up-to-date medical knowledge to students, physicians, and faculty around the world..
What Makes AMBOSS Unique?
1,200+ peer-reviewed articles that cover over 20,000 preclinical and clinical topics
Individual performance analytics that help you make the most of your time
5,000+ clinical case-based questions that will help you prepare for any exam
Subject and exam-specific study plans that encourage you to stay on track
An integrated app that allows you to take AMBOSS anywhere, with or without WiFi
Get the score you're aiming for!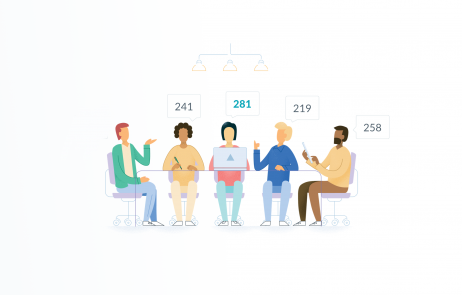 Scored 260 on Step2CK with AMBOSS: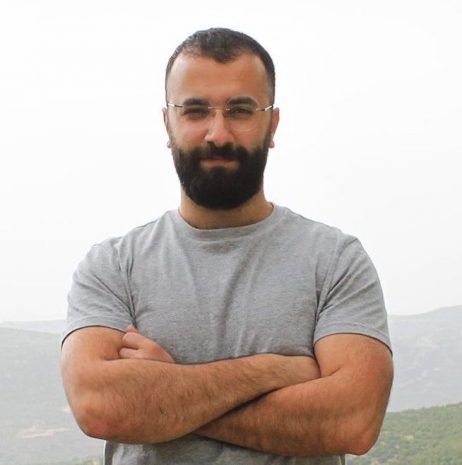 The questions provided are very well written and generally cover high-yield topics in a structure similar to the real exam. I believe all students wishing to ace the exam should use it to strengthen important topics, practice your weakest points and build the confidence needed for the real deal!
Melad Dababneh, Amman - Jordan
Resident at Emory University Hospital, Atlanta
Scored 262 on Step2CK with AMBOSS: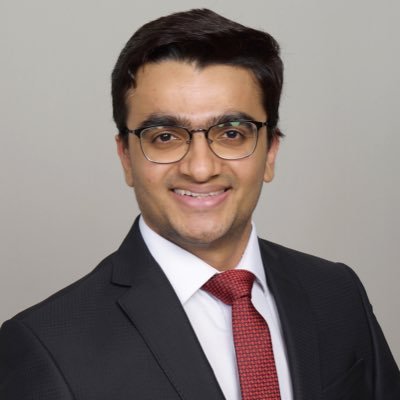 I really love the entire AMBOSS package. The integrated Learning Cards and the detailed explanations are two of the best features. Additionally, Exam Mode is very much similar to the real test and contains quality questions. I hope AMBOSS will be as useful to other students as it has been for me!
Samarth Thakkar, Baroda - India
Internal Medicine Resident at Rochester General Hospital, New York
Study smarter with these features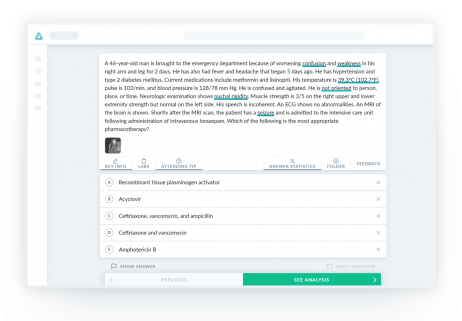 Reveal what's important
Memorize the most important facts
by turning on built-in highlights, to scan
and focus on relevant information.
Explore visually
Retain more information using thousands
of charts, x-rays and images with digital overlays
that illustrate key diagnostic points, structures
and systems.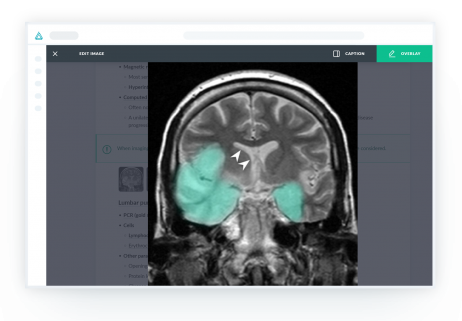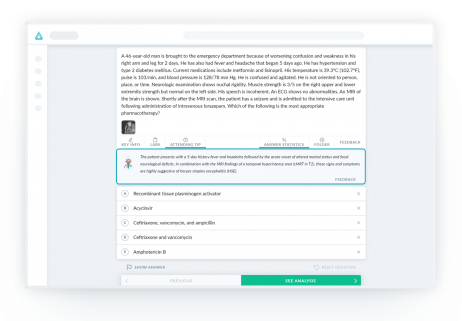 Learn constructively
Stuck? Get clues for approaching the questions,
and develop skills not just in finding correct answers
but in creatively defining your solutions.
Examine closely
Organize a personal study plan that
synchronizes questions and articles,
allowing you to test your knowledge and
expand it, all in one place.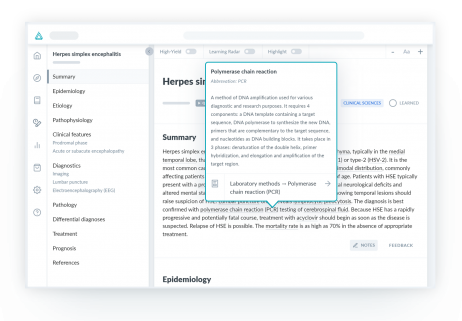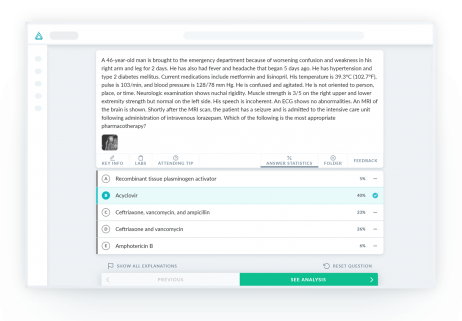 Measure up
Sort custom Qbank sessions by difficulty
level, and reveal statistics about how others
answered so you can compare scores.
If you have any questions about using AMBOSS at your university or with your colleagues, feel free to send us a message at hello@amboss.com