In partnership with AMBOSS, Example University Name is providing its students with access to Australia's best online medical resource. Packed with intelligent learning features, a comprehensive knowledge library and over 4,700 practice questions, AMBOSS is the perfect addition to your studies.  Here's how this partnership is helping med students just like you in Australia.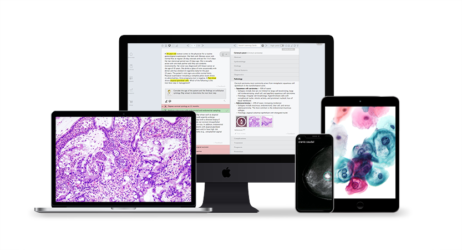 Here you will find a short quote of up to one paragraph in length from a student or faculty member, perhaps commenting on what this partnership means to them, what they think of AMBOSS and how the platform has helped them.
Name of student or faculty member
University Name
Study smarter with these features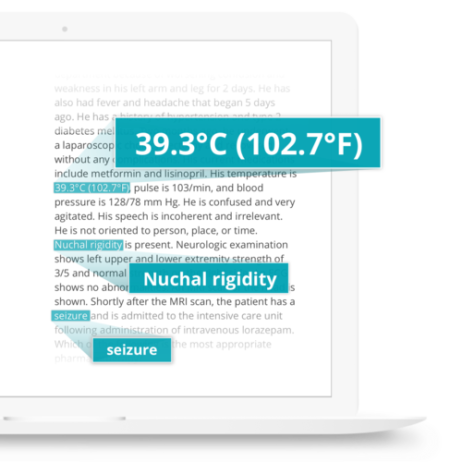 Reveal what's important
Memorize the most important facts
by turning on built-in highlights, to scan
and focus on relevant information.
Explore visually
Retain more information using thousands
of charts, x-rays and images with digital overlays
that illustrate key diagnostic points, structures
and systems.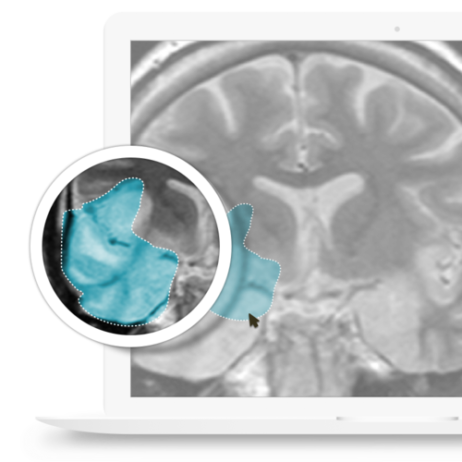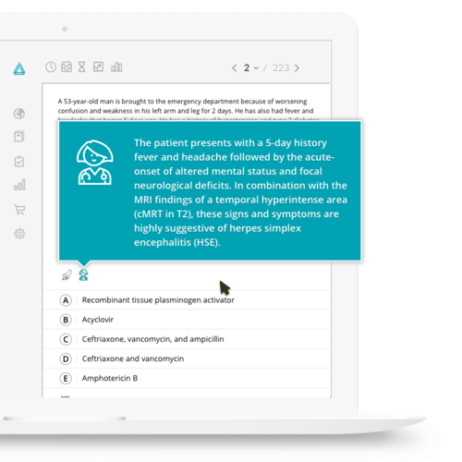 Learn constructively
Stuck? Get clues for approaching the questions,
and develop skills not just in finding correct answers
but in creatively defining your solutions.
Examine closely
Organize a personal study plan that
synchronizes questions and Learning Cards,
allowing you to test your knowledge and
expand it, all in one place.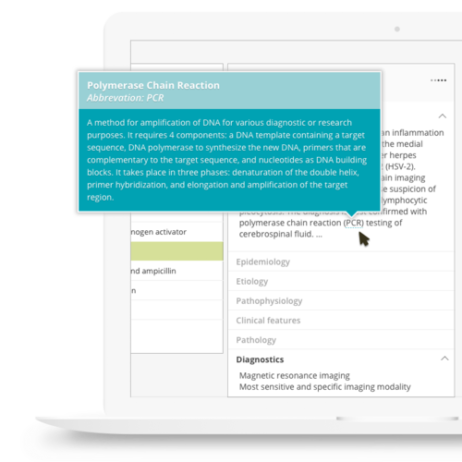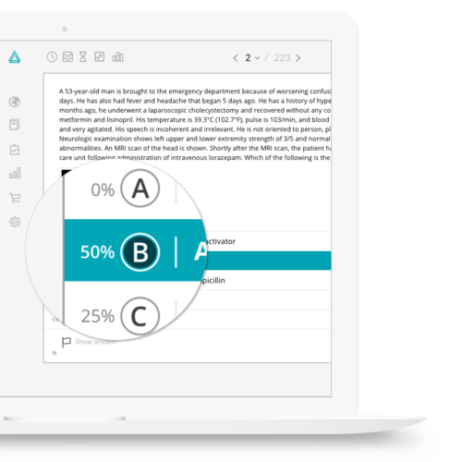 Measure up
Sort custom Qbank sessions by difficulty
level, and reveal statistics about how others
answered so you can compare scores.
If you have any questions about using AMBOSS at your university or with your colleagues, feel free to send us a message at institutions@amboss.com.