Study plan for the knowledge test (Kenntnisprüfung)



and medical German
AMBOSS supports foreign-trained physicians coming to Germany
The AMBOSS platform not only provides well-founded answers to questions of everyday medical practice, but also supports more and more foreign-trained physicians on their way to obtaining a medical license (Approbation) in Germany.

For the recognition of medical qualifications acquired abroad, an equivalence and/or knowledge test must be passed. Sufficient knowledge of the German language is also a requirement. With AMBOSS, medical terms can be learned and repeated - as well as current treatment recommendations according to German guidelines.

For participants in the oral-practical knowledge examination (Kenntnisprüfung), we also provide a study plan and offer the use of AMBOSS for one year at half price.
Study plan for the Kenntnisprüfung
This learning plan serves as a guideline to prepare you in a structured way for the oral-practical examination. It covers the main topics of the Kenntnisprüfung: the most common clinical scenarios in internal medicine and surgery as well as the most important medical concepts and clinical skills.

Important: Activate "Klinik-Modus"(The "Arzt-Modus" (clinician mode) contains too much information for the kKenntnisprüfung. For more in-depth theory content or clinical work, the "Arzt-Modus" should be reactivated).
AMBOSS special offer
Half price for the first year
In addition to the learning plan for the Kenntnisprüfung, we would like to support all physicians in the exam preparation period with a 50% discount on the AMBOSS annual subscription in the first year. To do so, simply select the subscription "für die Kenntnisprüfung" in the store. The rate includes the use of the app and the multiple choice questions.
activate special offer
Questions and advice




on the recognition process
Our partner, the Marburger Bund, provides detailed answers to questions about the general recognition process, temporary licenses, knowledge and equivalency tests, employment contracts, etc.
more information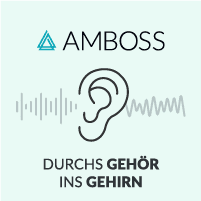 AMBOSS podcasts
We also offer German podcasts that cover the most important clinical topics.
To AMBOSS AUDIO