icEM POCUS 2023 - Free AMBOSS access
As an attendee of the icEM POCUS 2023, you can get unlimited access to AMBOSS for 30 days! 
Submit the form on the page and we will email you a free access code and instructions on how to redeem it.


Please note, free access can only be redeemed by someone without a current AMBOSS membership.
AMBOSS needs the contact information you provide to us to contact you about our products and services. You may unsubscribe from these communications at any time. For information on how to unsubscribe, as well as our privacy practices and commitment to protecting your privacy, please review our Privacy Policy.
Time Optimizer
Clinical help in half the time of other tools.
Action-driven content
Confidence in concise and to-the-point answers.
All-in-one resource
Say goodbye to multiple apps and browsers.
Up-to-date support for every clinical situation
Your time previously spent searching through pages of studies and guidelines? 
Reclaimed for more efficient and applicable patient care.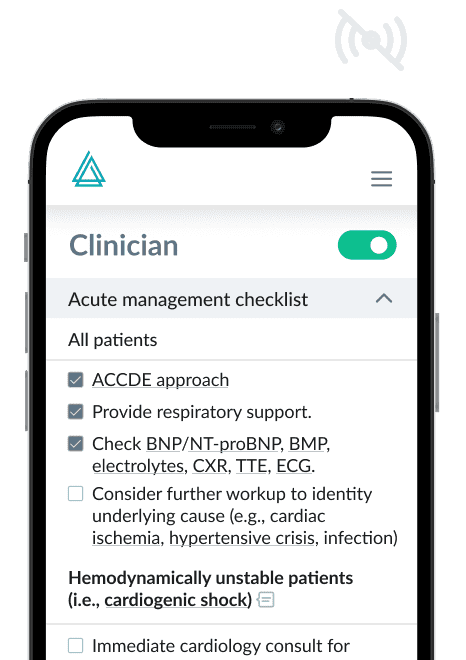 Detailed management steps for patient care
Detailed management steps for patient care
Acute Management Checklists
For doctors, by doctors
Our team of 100+ physicians knows the demands of your job — they've done it, and still do it. 
Who better to rely on than those who understand your day-to-day needs?Content is constantly updated, reviewed, and expanded, to ensure your point-of-care interactions are valuable and accurate.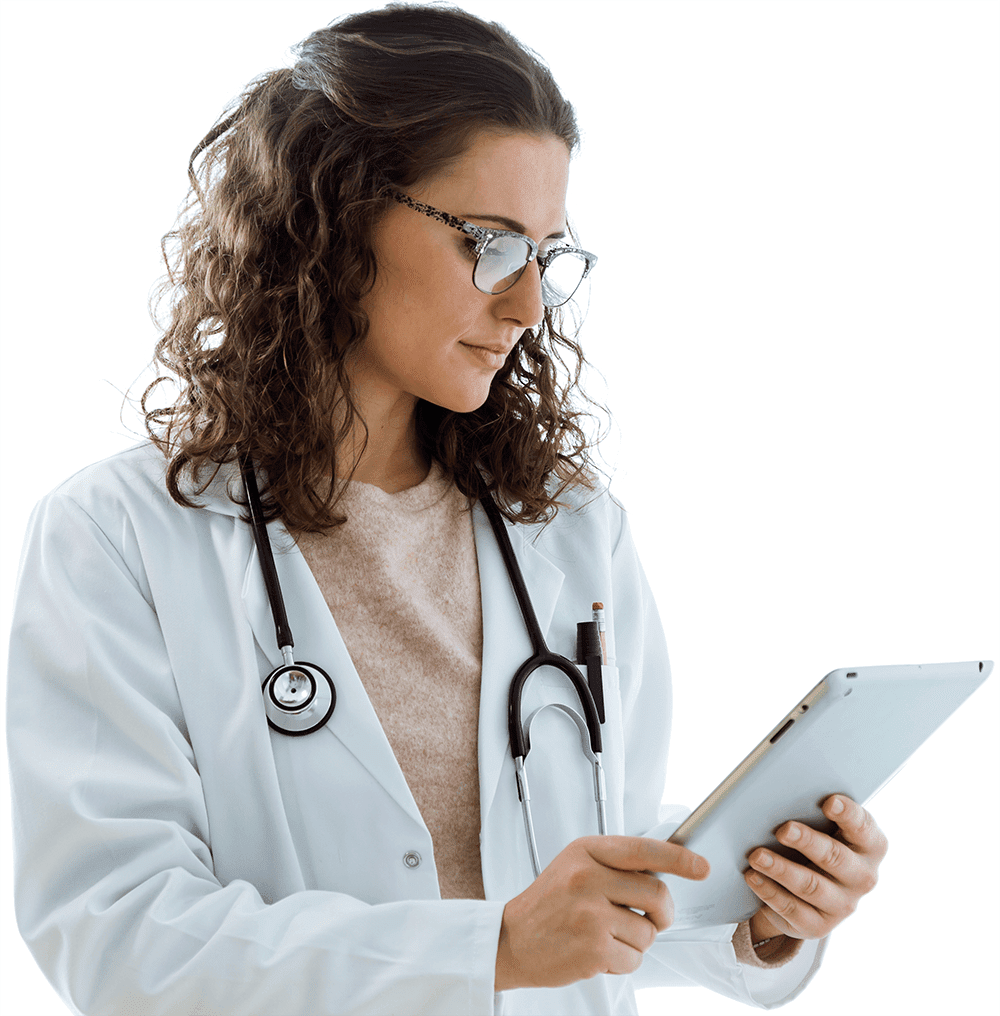 Practicing doctors trust AMBOSS doctors
AMBOSS has been awarded provisional accreditation as a provider of continuing medical education (CME) by the Accreditation Council for Continuing Medical Education (ACCME). 

All the answers, right here
The AMBOSS Knowledge and Qbank apps were designed to provide students and physicians instant medical knowledge and guidance online and offline.