Essential Study Guide
for Canadian Med Students
Fill in the form below to receive your free copy of the Essential Study Guide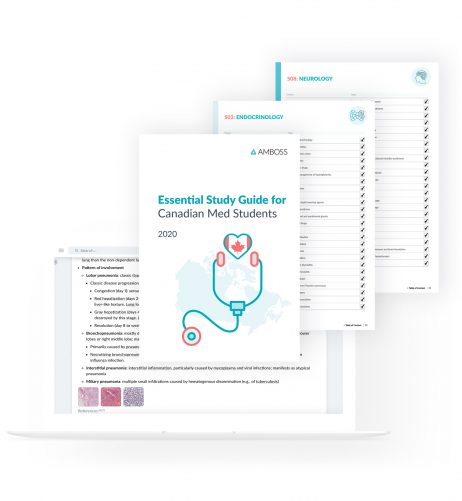 Dear Canadian Medical Students,
AMBOSS thought of you and created the Essential Guide for Canadian Medical Students to help you study smarter. This guide is made for every student – from the very first day of medical school until the last. In it, you'll find the following:
A comprehensive checklist of all the medical topics you will need to know before completing medical school in Canada, made in accordance with official guidelines
Excellent resources for excelling in preclinical medicine
Expert tips and tricks for preparing for the MCCQE Part I
Fill in the form below to receive your free copy of the study guide! For the best results, we invite you to combine the guide with the AMBOSS platform and its intelligent learning features. You can log in to an existing account with Knowledge Library and Question Bank access, or register now for a free 5-day trial.
What is AMBOSS?
---
AMBOSS is a medical learning platform that helps students around the world to study smarter and score higher in their exams. Designed and curated by over 60 international physicians, AMBOSS uses intelligent learning features to guide you through your studies and into your medical career. The platform is available in English or German – and is completely customisable to your needs!
What does AMBOSS offer?
---
A comprehensive and up-to-date knowledge library covering over 20,000 medical topics.
A question bank of more than 4,000 case-based questions with interactive visuals and learning tools which improve knowledge retention.
An analysis section that tracks your progress to identify strengths, weaknesses and knowledge gaps.
What is the Medical Council of Canada Qualifying Examination?
---
The Medical Council of Canada Qualifying Examination (MCCQE) is the two-part official evaluation which assesses medical graduates' ability to practise medicine in Canada.  You must take and pass both the MCCQE Part I and the MCCQE Part 2 to obtain the Licentiate of the Medical Council of Canada (LMCC). The MCCQE Part I  examines participants' medical knowledge and clinical decision-making ability in 210 multiple choice questions. The MCCQE Part 2 is a two-day examination that consists of evaluations at a series of clinical stations.
The exam consists of two parts: a multiple choice question (MCQ) written exam, and a clinical skills component.
Interested in partnering with AMBOSS for your upcoming event?
---
If you have a conference, event, workshop or seminar you would like us to support, send us a message to collaborate with AMBOSS for your next event at hello@amboss.com.
AMBOSS is dedicated to empowering medical students through initiatives promoting excellence in medical education, curriculum innovation, research, community building, and more.
Interested in organizing an AMBOSS webinar/discount for your classmates?
---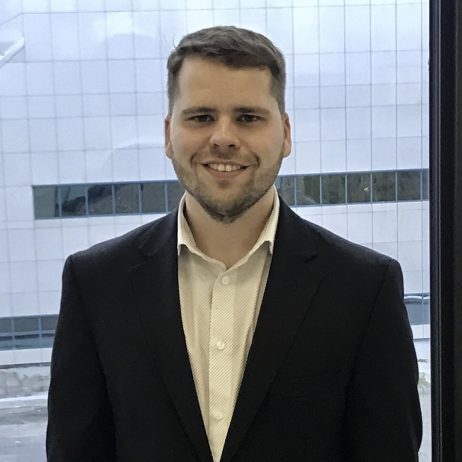 I use AMBOSS because the interactive library allows me to stay focused while learning medicine. The question bank is full of many challenging questions that helped me pass my clinical exams!
Daniel Evans
Memorial University of Newfoundland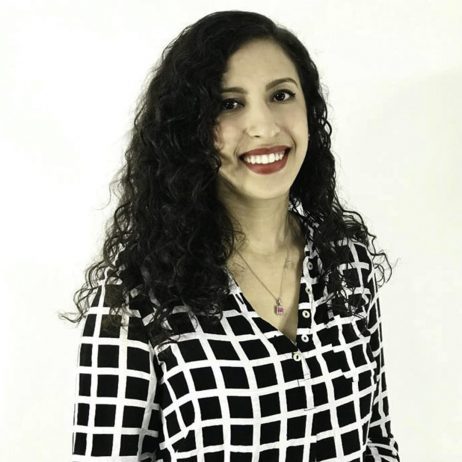 I am very impressed with the quality of the questions and the learning experience. I highly recommend everyone to use AMBOSS as a tool to enhance your medical knowledge.
Oumkaltoum Harati
University of Montreal
Study smarter with these features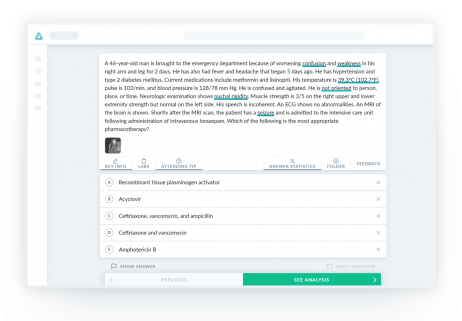 Reveal what's important
Memorize the most important facts
by turning on built-in highlights, to scan
and focus on relevant information.
Explore visually
Retain more information using thousands
of charts, x-rays and images with digital overlays
that illustrate key diagnostic points, structures
and systems.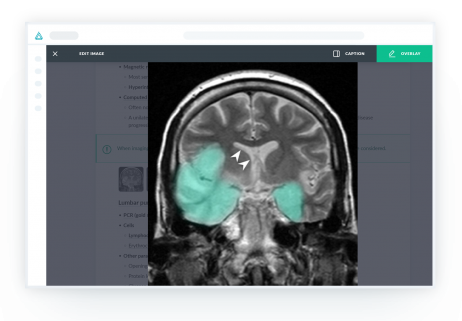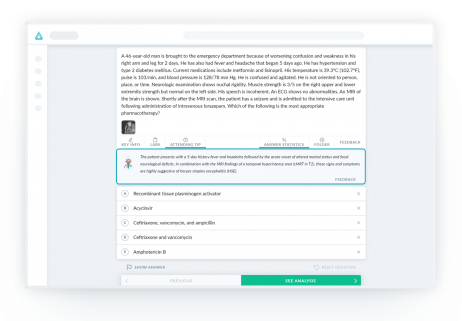 Learn constructively
Stuck? Get clues for approaching the questions,
and develop skills not just in finding correct answers
but in creatively defining your solutions.
Examine closely
Organize a personal study plan that
synchronizes questions and articles,
allowing you to test your knowledge and
expand it, all in one place.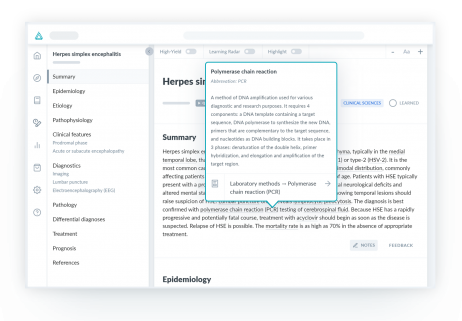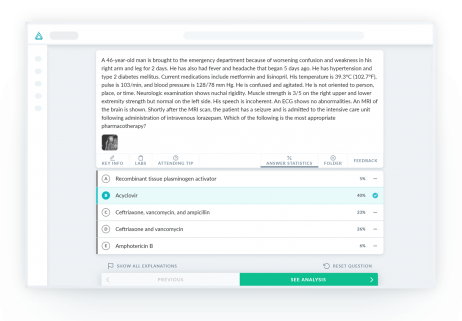 Measure up
Sort custom Qbank sessions by difficulty
level, and reveal statistics about how others
answered so you can compare scores.
If you have any questions about using AMBOSS at your university or with your colleagues, feel free to send us a message at hello@amboss.com