Get ready for the wards #rotation ready
Forget the heavy pocketbook and clunky websites and get clinical answers within 5 seconds. It's designed and built for clinicians like you.
Management Checklists
Red Flag Signs
Diagnostic Algorithms
Differential Diagnoses
Pharma Dosing
Emergency Evaluation
Sign up today to get early access to the next generation of clinical decision support.
AMBOSS is trusted at 95% of
all US Medical Schools
Peer-Reviewed

Content you can rely on. Edited and cross-checked by over 50 physicians that follow a strict peer-review process to ensure safety and veracity.
Multimedia-Based
Go beyond the text and delve into interactive images, illustrations, and charts that present and explain topics visually.
Concise
Refer to succinct information that's most relevant to your diagnosis and treatment plan.
Examination Videos
See one, do one, teach one…
Improve your skills using our examination videos   and deliver best clinical practice in every situation.
Procedures and Interventions 
step-by-step
Learn how to perform your first arterial blood gas or lumbar puncture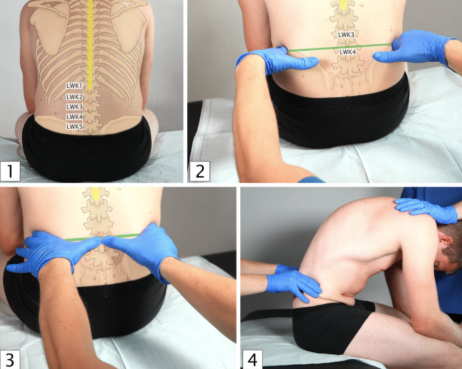 High-yield Clinical Cases 
to ace your clinical assessments and OSCEs
We compiled over 40 different cases with detailed instructions and checklists that will prepare you for your assessments
Get rotation ready with the Clerkship Guide 
know what to expect 
Start your first day right and well prepared for every rotation with detailed information in our Clerkship Guide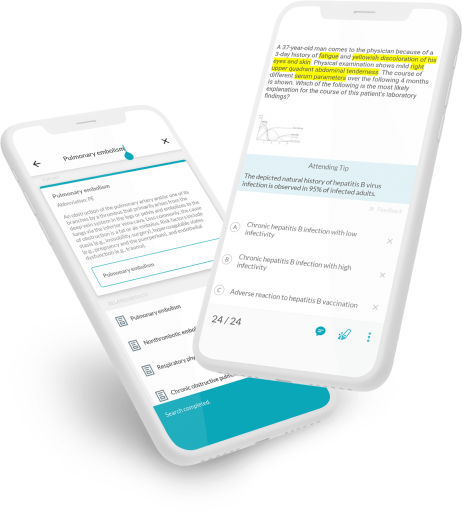 No reception at the hospital? 
No problem!
Our mobile Apps work online and offline, so you can access important information wherever you are
Once you have graduated, AMBOSS can support you as a doctor. Check out our clinician features here!